Mar 17, 2020
Can a company like Valmet contribute to social sustainability; care for employees and their wellbeing and also engage in the society they are living in? Something that really makes a difference? The answer is CRE8 4People a unique challenge in social sustainability.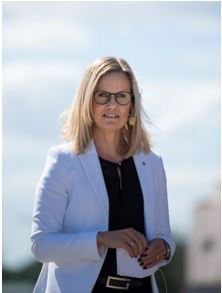 "Just giving money to charity was never on our mind. We wanted to contribute with knowledge, time and personal engagement, to do something that really matters" says Malin Kilian, Site Manager Valmet in Karlstad.
This was the starting point of a collaboration between Valmet in Sweden, Karlstad University and Innovation Park. "Together we established CRE8 4PEOPLE" Malin Kilian, continues.
CRE8® is a model for problem-solving in a competitive form. It has been successfully used to help organizations solve real life problems with the help of creative students. CRE8 4PEOPLE is established together with Valmet and is the first time the method has been used to help a non-profit organization.
For one day, four teams of students were given the scenario to solve the non-profit organization Klara Sol's challenge: to help women with immigrant background to get into work-life.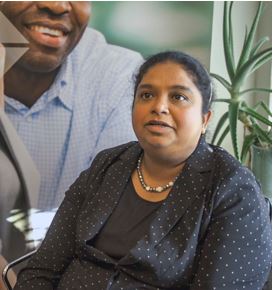 "Immigrant women often take care of the family, stay at home, isolated from the society. In Klara Sol we invite them to join our activities, get to know each other and teach them to have a meaningful time together. But most of all we want to help them get real jobs" says Rani Thayaparan, Klara Sol
How can we help immigrant women into work-life?
It was not an easy task given to the students considering that they only had three hours to come up with a creative idea to pitch for the jury. But the ambition and spirit in the teams were high as well as their problem-solving skills.

Malin Kilian was part of the jury: "Social sustainability is as important as financial and environmental sustainability. For us it means a society where all people can live and act equally under fair conditions. A society putting each and everybody's value in the frontline, whoever they are or where they come from. With our mix of personnel with different backgrounds, cultures and skills, I am sure we can support the realization of the winning idea with both competence, time and resources".
And the winner is "First step"
First step is an integration program where companies and organizations commit to engage a migrant woman for several weeks. Together with a "buddy" appointed to serve as mentor, the trainee gets an insight of how the organization is operating and will test real work tasks. The ambition is that this first step will lead to an employment in some form or give work-life experience to put on the CV. The benefits for the women are, in addition to work-life experience; references, increased social integration/network and better language skills. The companies can find hidden competences, cultural diversity, leadership training of buddies and hopefully in the long run a new employee.