Sep 30, 2021
As the world is slowly opening up again, the ever so popular trade shows are eager to invite exibitors and visitors. First out for Valmet was the ANEX/SINCE Nonwovens exhibition in Shanghai in July 2021. As travelling was still quite complicated, the global teams from Italy and the United States that are normally participating was this year represented remotely to support with questions from the visitors.
On 22– 24th July 2021, Valmet participated in the 19th Shanghai International Nonwovens Exhibition held at the World Expo Exhibition and Convention Center, Shanghai, China. Total 430 exhibitors showcased their latest products/technologies.
As the first booth at the entrance, Valmet's local team which include sales, start-up engineer, engineering designer as well as experts from Automation had the opportunity to welcome visitor to the show. Valmet Biddeford team and Pescia team stood by online for virtual support.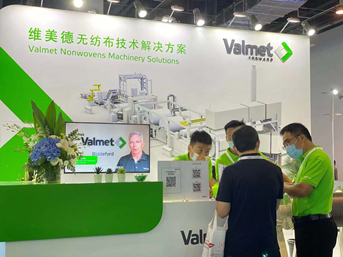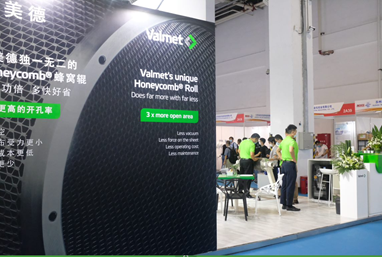 The Valmet Honeycomb roll demo attracted many visitors to the booth. During the show a lot of customers showed interest in our products, they touched the demo roll, asked for product information, and had further discussion with us. Visitors could download digital versions of the brochures, to receive more information about Valmet Nonwovens solutions, straight to their inboxes.
We promoted our current end-of-line products: ThruAir dryer, ThruAir bonder, Valmet DNA, IQ management system, winder/rewinder and packaging system. Valmet is still relatively unknown in this area and being present at the show really supported to enhance Valmet's brand recognition in the nonwovens industry in China. He Bin, Product Sales Manager Nonwovens China area concludes the event:
It was an interesting and fruitful show where we could further deepen our knowledge about the nonwoven market situation, market trends and customers needs. We proudly promoted our offerings to the market with the hope to enhance Valmet's brand recognition in the nonwovens industry. We are happy about the interest shown and are looking forward to working on each inquiry together with our technical experts"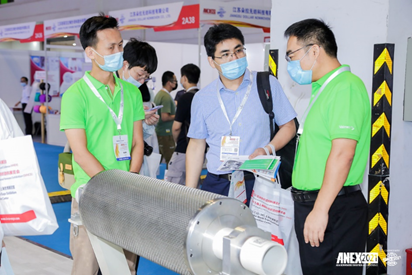 Do you also want to explore our sales brochures?