Feb 13, 2020
At Uni Viridas's biomass-fired CHP plant in Babina Greda, Croatia, Valmet has successfully extended its role as an EPC supplier to a project developer, plant operator and maintenance provider. While the customer delivers the fuel and sells heat and electricity, Valmet takes care of everything else.
As a group, we at Uni Viridas chase perfection in long-term plans, and our partners play a crucial role in these efforts.
This statement by Alkin Yaman, Managing Director of Uni Viridas d.o.o., crystallizes well the company's cooperation with Valmet.
Uni Viridas is a special-purpose entity of Unit Investment N.V., established to build the new biomass-fired CHP plant in Babina Greda, Slavonia, Eastern Croatia. The driving force behind the project was the Croatian government's subsidy for green electricity, making maximum plant availability and high production capacity crucial. The company was among the first ones to move towards green energy in Croatia.
The company chose Valmet as its partner in the project development phase. In addition to offering first-class technical solutions, Valmet was able to support Uni Viridas in financing through its contacts with investors and lenders as well as offering expertise needed in permitting the plant. The project was implemented based on project financing through Finnish ECA Finnvera and its subsidiary Finnish Export Credit.
Modularity speeds up delivery
In 2015, Valmet delivered a modular BioPower 9 CHP plant to Babina Greda. The turnkey delivery included all site work, foundations, buildings and interconnections. Based on pre-fabricated factory-assembled modules, the modular delivery model enabled fast, safe and low-risk onsite implementation compared with the traditional erection concept in which all assembly work takes place at the site.
The plant with an electrical output capacity of 10.3 MW and a heat output capacity of 16 MW runs mainly on virgin wood chips from local forests. Combustion efficiency is high, while NOx, SOx and CO emissions are low. Electricity is distributed to the local grid, and heat is utilized in a timber drying facility.
The plant features in-house Valmet technologies, such as a Valmet BFB Boiler featuring a patented Hydro Beam grate, a Valmet DNA Automation System, a Valmet Bag House Filter and a plant HVAC (heating, ventilation and air conditioning) system.
The high-efficiency plant design suits well for the Croatian market with feed-in tariffs in the range of 150–190 EUR/MWhe. Boiler efficiency is close to 91%. The steam parameters of 92 bar, 505°C are moderate in terms of corrosion risk and material requirements.
Full operation and maintenance outsourcing
One of Uni Viridas's challenges was to find a reliable partner to operate and maintain the power plant in order to reach its high performance targets. As a logical extension to the full-scope EPC delivery, Valmet was selected as the operation and maintenance (O&M) contractor for the power plant, responsible for all daily operations and maintenance as well as preventive maintenance, outage works and corrective maintenance. Valmet was able to give high availability guarantees, since the plant is based on its own proven technology.
Valmet has 12 local employees in Babina Greda as well as a network of subcontractor partners. Since many of the employees had little experience in operating a new state-of-the-art power plant, they participated in hands-on training during the commissioning phase. They also took part in an official training program to receive operator licenses required by the authorities. Training continued after the plant was handed over to the customer.
There is a remote connection from the plant's automation system to Valmet's experts in Finland. It is frequently used to monitor the performance and provide help in troubleshooting.
Availability exceeds agreed targets
Valmet has been able to fulfill and exceed the customer's expectations and targets set together regarding the availability of the Babina Greda plant. For example, there have been only a few unplanned outages, and planned outages have been performed efficiently within the given time frame. Low flue gas emissions as well as efficient boiler operation with low fuel and water consumption have been achieved. In addition, there have been no LTIs (lost time injuries) or reports of environmental incidents since startup.
In February 2019, Uni Viridas and Valmet renewed their cooperation by signing a ten-year operation and maintenance agreement for the biomass-fired power plant. The companies will continue their cooperation and maximize the plant's performance until 2029.
"The technology that Valmet supplied has worked well. In addition, the company has demonstrated the added value of their services in the daily operation and maintenance of the plant. We are very pleased with the results and look forward to developing our partnership with Valmet," says Alkin Yaman. "After Valmet's excellent performance over the past years, it was only logical to continue this cooperation for the next ten years."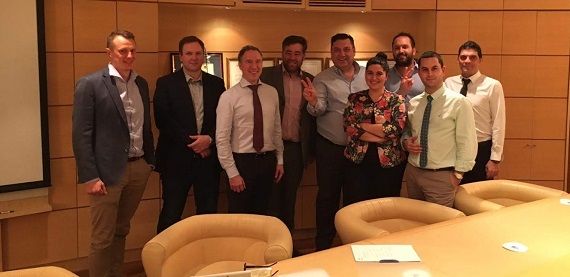 Text: Marjaana Lehtinen and Valmet