Jun 3, 2022
Our Valmet Performance Center (VPC) in Finland, provides remote support to paper and board making customers all around the world. We talked to some of our VPC specialists to find out more about the expertise they can offer.
The specialists who work at our board & paper Valmet Performance Center have a wide and comprehensive range of education and industry experience. They use remote connections to provide expert support and fast, efficient service.
Strong automation expertise
Simo Heinonen, Senior Process Specialist, supports customers with issues in dry end processes, like finishing, sizing, calendering and coating. "I mostly work on troubleshooting in on-demand cases." he says.
Simo has a B.Sc. in Paper Machine Technology from Jyväskylä University of Applied Sciences, where he also studied automation. He then studied Automation Mechanics at the Jyväskylä Vocational Institute of Technology. "I joined Valmet in 2007 and worked as an Automation Engineer for 11 years," he says. "I designed machine control systems and took part in commissioning, factory acceptance tests and machine startups. I also provided follow-up support after startups. For example, I worked on 3 different machines with the startup engineers to provide automation support for the whole line – for 6 months each."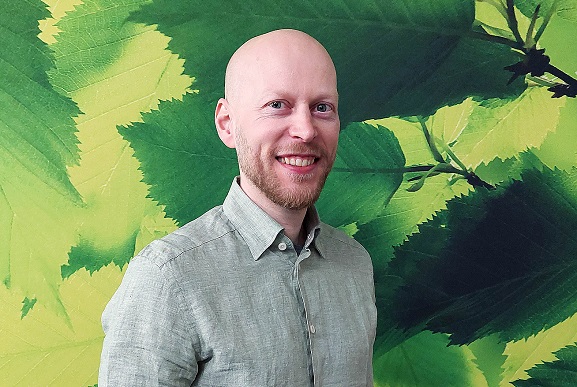 Simo joined the VPC team in 2020. "We get really interesting challenges," he says. "For example, a customer in Indonesia had replaced a worn out SymCD roll with a freshly ground one, but then the machine suffered occasional nip opening. Their analysis blamed the new roll, so they changed the old roll back. But they still had problems. When they contacted Valmet, our roll department didn't find any problem with the roll. That's when I was asked to help. I analyzed the data through a remote connection and discovered that it was a valve problem and there was nothing wrong with the re-ground roll. I had to convince the customer to do yet another shutdown and re-install the roll. After replacing two valves, the mill returned to full performance."
Our VPC specialists have a wide range of education and industry experience in paper and board making."
Deep papermaking knowhow
Maarit Tukiainen, Senior Process Specialist, studied Papermaking Technology in the Chemistry Department at Lappeenranta University of Technology. She joined Valmet to do her Master's thesis and after graduating she continued as product development engineer. "I joined Valmet in 1998, and I worked in the research and development department in the Headbox and in the Forming Section groups," she says. "During my years in R&D I had a good possibility to learn about our products and processes a lot. I have spent many hours on our pilot machines and participated in couple of our new product start-ups, too. I also worked as a Product Manager in the Headbox department before I joined the VPC team."
Maarit joined VPC team a year ago, "I enjoy studying our customers' processes to help solve challenges and optimize processes. My team are real experts and it's nice to work with them."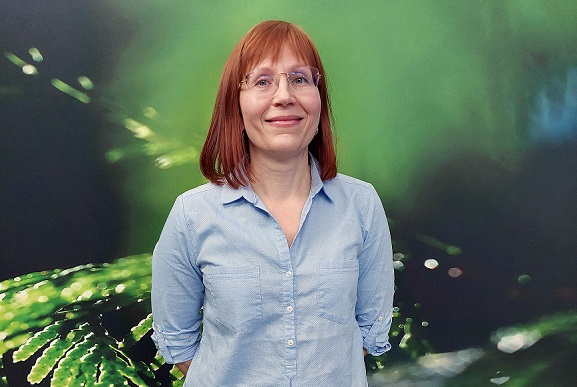 "I've mostly been doing stability analysis of process and main quality parameters, studying how the customer's machine is performing and where to concentrate on possible actions," she says. "For example, on one machine the basis weight was varying periodically over a regular time interval. When we studied the data we found that the press pulper running mode caused a chain reaction which, together with non-optimal thick stock consistency control, went through the process and caused variations in the basis weight. With our remote connections and data analysis it is fast and easy to find the root causes of these kinds of issues."
A process specialist in stock preparation
Karoliina Varis, Senior Process Specialist, has an M.Sc. in Automation Engineering from the University of Oulu. "I use Industrial Internet applications to follow our customers' processes and provide them with weekly reports," Karoliina says. "And I work with the VPC team to solve on-demand cases from customers, who can be anywhere in the world. I have my own customer cases to follow up, too."

"Before my M.Sc., I worked at Stora Enso in Oulu as a Process Operator for three summers, and then as a shift supervisor," she says. "After that, I went to Brazil where I worked as an engineering trainee for Suzano Paper and Cellulose. I joined Valmet in Finland in 2019 and I actually did my Master's thesis as part of the Industrial Internet team. From 2020, I worked as a Process Technology Manager in the Stock Preparation and Recycled Fiber business unit, where I was already doing analysis for the VPC stock preparation team, until I joined the VPC team last December."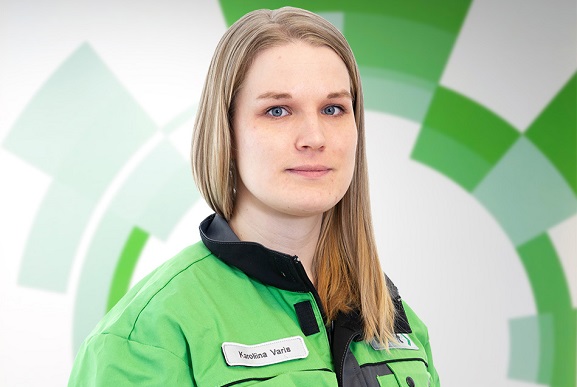 "Data is essential to solving our customer's problems," she says. "For example, we had a stock preparation case in which the lifetime of the refiner filling suddenly changed. The customer wanted to know why. I took the data and analyzed it and did some correlations. I discovered that some of the determinate flow rates were too low and that the operating parameters were not optimum. When the new parameters were applied, we managed to return the refiner to proper operation."
Our team has the experience, expertise and tools to analyze and interpret data from throughout the papermaking process."
Worldwide experience with winders
Simo Wilén, Senior Process Specialist, Winders, studied paper and printing technologies at Helsinki University of Technology (now called Aalto University). "After graduating, I worked with Metsä Board for several years before I joined Valmet, and I learned a lot about making folding boxboard," Simo says. "When I joined Valmet in 2017, I started in the Project Deliveries department as a Start-up Engineer for winders. I got to travel a lot, doing winder startups all over the world. In one year I spent 250 days travelling! During this time, I also started working on paper machine startups, including one in Belgium and a calender start up in France."
Simo joined the VPC team at the end of 2021. "In my daily work I handle on-demand tickets and support customers with Performance Agreements," he says. "I monitor how their lines are performing, using analytics to check for problems and providing weekly reports. At the moment, I'm monitoring two winders. In addition, because the VPCs use fairly new technology, I also take part in developing our Industrial Internet solutions."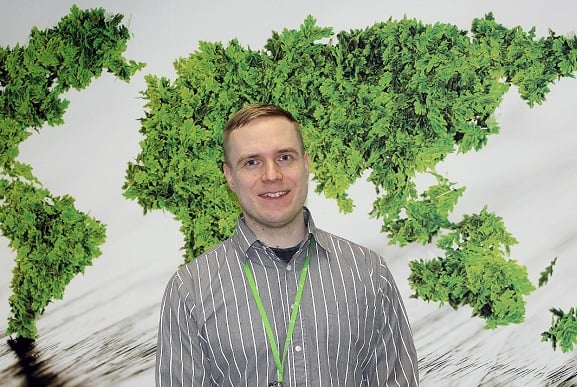 "We have access to a lot of expertise in our VPC network," Simo says. "For example, we had a very interesting case with one of our Performance Agreements. We were working to improve the performance of a winder, which had dropped over the years. Based on input from the customer, I contacted other experts in Valmet to help solve the problem. In the end, it was a big team effort with many people involved. Together, we managed meet the customer's goals and raise the winder's performance to where it should have been."
Expertise is always available
The team at our Paper VPC supports customers wherever they are in the world. And whatever the customer's problem, you can be sure that the expertise needed to solve it is available through the Valmet Performance Center network.