Jul 31, 2015
Fernando Carroquino, Industrial Director of SAICA Paper, shares his thoughts about the challenges containerboard makers are facing, especially from energy efficiency, lightweight and sustainability points of view. SAICA – a world leader in manufacturing recycled packaging papers - has been making paper since 1943. The company's latest containerboard line, PM 11, is one of the most advanced and most sustainable lines of its type in the world, fitted with the very latest technology. It has been designed with all the know-how of SAICA's experienced teams and supplied by Valmet.
Differentiation is a must for successful operation
"One of the main factors for containerboard makers in staying competitive is to understand your customer's needs. We, as papermakers need to be able to produce products that the customer requires and we should be able to do that at the best levels of efficiency possible. We should be able to produce something different and provide efficient solutions with low production costs and reduced delivery times for our customers. For us this means that we need to have highly flexible production lines. For these reasons, we demand the same attitude from our partners, like Valmet, to be able to take risks and do things differently – and to differentiate themselves."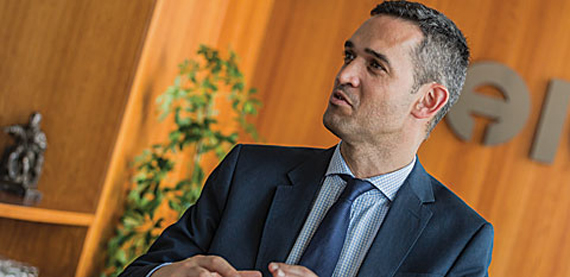 Containerboard market in constant change
"Lightweighting will stay on the agenda. We believe that grammages will continue to decrease and we will see more lightweight papers on the market. There are clear demands from our customers to reduce packaging weight and transport costs.
A further element that changes the market is the ever increasing use of online shopping. Some years ago we used to have boxes for twenty units. Today boxes that are designed for just one unit are required because people buy over the Internet and they buy just one item at a time. Furthermore, printing requirements are changing due to retail ready packaging, where high quality printed boxes are needed with easily recognizable branding. At SAICA we have a team for developing boxes based on our customers' requirements. The customer comes to us with an idea and we have the team to prepare a design for the box required. We have the necessary tools to print, cut and produce the box so that by the end of the day the customer has a new box design and a clear idea of what we are able to provide – a tailor made product."
Energy efficiency number one factor in investments
"Energy efficiency factors are number one when making investment decisions. It's extremely important mainly because of the paper market. The prices are falling, production costs are increasing and this gap becomes higher year by year. The main production costs are made up of OCC and energy. The price of OCC is fixed, so energy consumption needs to be reduced.
First, it is important to have good stability and runnability. PM 11 offers us these features. The second point is to be able to exploit high technology. Paper machines are like cars: if you have an old car, fuel consumption is high. But nowadays you can buy cars with very low fuel consumption. Obviously we need our partners, like Valmet, to analyze how the latest technologies can help us to reduce energy consumption in our papermaking lines. The third, and the most important point is to have a skilled team with deep levels of know-how working in very close cooperation with the technology supplier.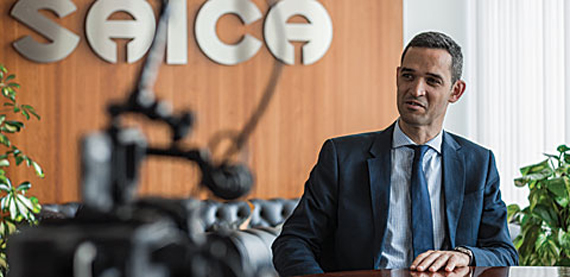 The ability to measure each piece of equipment using automatic control systems is the key for us in decreasing our energy consumption. We utilize Valmet's EnergyOperator online monitoring tool on a daily basis for our energy consumption management.
The most important energy efficiency areas in PM 11 are the vacuum system, the gap former and the hood. We have been able to reduce vacuum related energy consumption by optimizing the Uhle boxes and with fabrics. The compact gap former for containerboard is very good in terms of dewatering and this helps us to reduce energy consumption a lot. Dewatering is high because of the gravity and pressure and due to this we are using less vacuum compared to other former types. What has also been a big improvement is the way Valmet manages the hood ventilation – considering the hood as a one element, not by area by area. Valmet has changed our philosophy. Now we work with pre-dryer and after-dryer sections and we analyze these two units as a whole."
Sustainability is a key issue
"Sustainability is a key issue for papermakers like us. PM 11 is definitely our most environmentally sound production line. We have reached all our targets related to emission levels. Water consumption is good and energy consumption targets have been achieved as well. However, we still strive to improve every day.
One beneficial factor regarding PM 11 at Partington in the UK is the central location of the mill. We have reduced transport costs and the environmental impact a lot due to the geographic location. Obviously this has been the right investment decision in terms of sustainability."