Technical support for process automation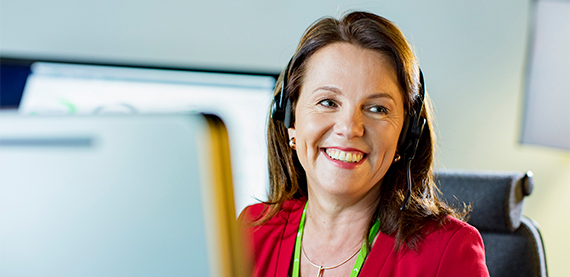 Valmet provides a range of fast and cost-effective technical support as well as problem identification and resolution services for process automation. It is important that failures impacting plant availability are addressed quickly and skillfully to decrease downtime and minimize disruption.
Challenge: Protect against production loss, decrease downtime
Maintaining high plant availability and protection against production losses is essential for the profitability of every plant. Unexpected system or device failures can develop suddenly despite having professional preventive and predictive measures in place. Even short breaks in production or less-than-optimal performance can have significant cost implications.
It is important that any issues or failures impacting plant availability are addressed quickly and skillfully to decrease downtime and minimize disruption. A functioning framework should be in place for reporting issues, uncovering the root causes of performance problems and executing high-quality permanent repairs.
Solution: Decrease downtime with Valmet technical support
Valmet's technical support includes a tailored range of services to provide fast and cost-effective service and support. Competent service engineers, supported by our global network of process automation experts, help you meet your automation availability targets. With a selection of response times applicable to your business, there is always a technical support solution to meet your needs.
Our remote connection service can provide an even faster resolution to your automation system, measurement, actuator or application problems, eliminating the time and costs associated with a site visit. Customizable response times and emergency service visits help minimize any disruption to your production.
Benefits: Minimized downtime, expert support
Valmet provides expert service to minimize downtime in the event of system or application problems through fast resolution.
Technical support in all situations
Fast resolution when production process is affected
Minimize downtime with efficient technical support and service
Prompt resolution to bring a faster return to full production
Customizable response time tailored to your needs
Remote access eases troubleshooting
Customer success stories
Machine monitoring analysis service proves invaluable at Metsä Group´s bioproduct mill
With the construction of a new bioproduct pulp mill in Finland, Metsä Group selected Valmet DNA Machine Monitoring as an integral part of the mill-wide Valmet DNA automation system. As part of the machine condition monitoring application, remote diagnostic support provided by Valmet has proved to be an essential aid to predictive maintenance.