Valmet has a solid foundation with significant customer results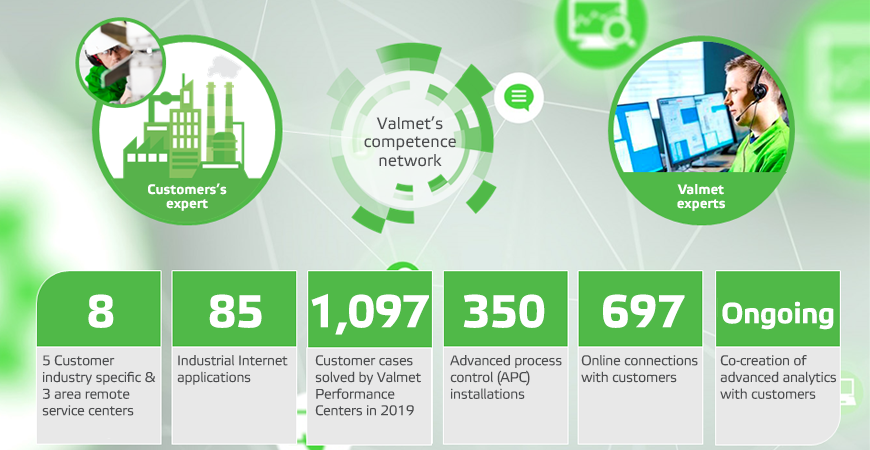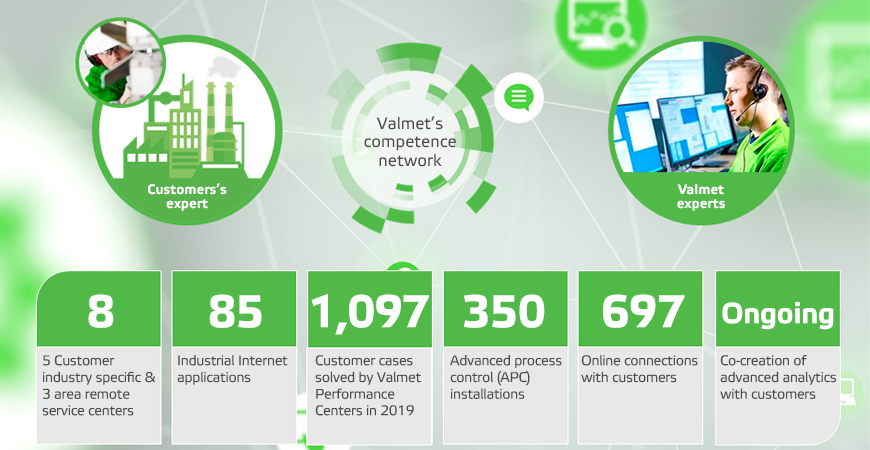 Today, customers are extensively utilizing Valmet's Industrial Internet capabilities. This can be illustrated by looking at some key numbers:
Valmet has eight Performance Centers: five industry-specific for energy, pulp, board, paper, tissue and automation and three area centers in China, North America and South America.
We have 85 Industrial Internet applications for pulp, board, paper, tissue and energy producers.
In 2019, over 1,000 customer cases were solved through our Performance Centers.
350 Valmet supplied advanced process control (APC) installations for process optimization have been implemented in our customer processes.
We have close to 700 online connections with our customers, enabling access to digital information and Valmet's remote services to our customers.
On top of these, we are constantly working together with our customers to create even more advanced solutions to take the whole industry forward.
Tangible benefits
Services and solutions, which have been made possible by the Industrial Internet, have brought significant results to our customers. To illustrate with a few examples:
In Metsä Board's pulp mill in Finland, the energy consumption was decreased by 8%
In Burgo Ardennes mill in Belgium 8.7 % chemical savings were achieved
In Celulose Nipo-Brasileira in Brazil the customer was able to reach 1,5 million USD savings in raw material consumption
In Germany, Zellstoff und Papierfabrik Rosenthal could increase their production with 2.8%