Customer case:
Data helps CMPC Guaíba make decisions
Digitalization and use of analyzers support producers; flaws in wood cooking are important indicators of performance and business possibilities. The Valmet Dirt Count Analyzer installed at CMPC Guaíba offers a greater volume of data and information for decision-making.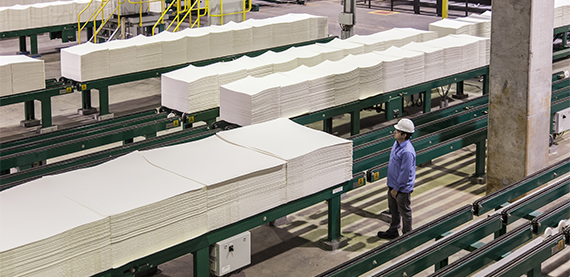 We identified that the main difficulty was related to the measurement of a specific type of dirt, called Yellow Shives. This phenomenon didn't generate enough contrast for the analyzer's measuring cameras to produce images.
Summary
Location
Guaíba, Brazil
Challenge
Difficulties related to the measurement of a specific type of dirt, called Yellow Shives.
Solution
Rio Grande do Sul's largest paper mill, CMPC in Guaíba, installed a Valmet Dirt Count Analyzer (Valmet DCD) to evaluate the dirt content and brightness of the entire production lines 2 and 3 of the mill.
Results

Easier classification of the pulp sheets
The mill uses the collected data in the decision-making process
High-resolution cameras and blue light application provide enough contrast to measure the majority of Yellow Shives in the process

Keywords
Dirt Count Analyzer, Automation, Brazil