Customer case:
Saica's PM 11 breaking records from the kick-off
The Saica Paper's new PM11 in UK started 15 days ahead schedule with world record speed. The continuous total performance of the new containedboard machine is ensured as the mill has maintenance agreement with Valmet that covers responsibility for maintenance related improvements.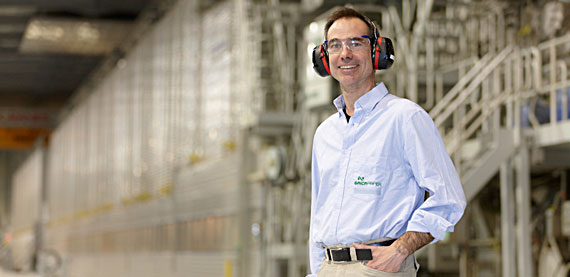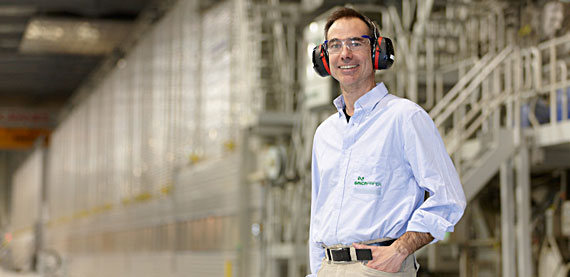 We asked Valmet to come up with a solution for the new UK mill. What we were really impressed with was the way they committed to our requests by looking at production cost reductions by cutting down on energy use, as well as looking at a machine that can deliver peak performance."
Summary
| | |
| --- | --- |
| Location | Saica Paper in Partington, United Kingdom |
| Customer challenge | To ensure low production costs, energy efficiency and to find technolology to produce lightweight containerboard grades |
| Solution | A complete OptiConcept paper machine with comprehensive automation package and maintenance agreement with Valmet in which Valmet takes over the complete maintenance of the mill. |
| Results | Production started 15 days earlier than planned with world record start-up speed (1,105 m/min producing 95 g/m2), excellent total mill performance ensured by maintenance agreement. |
| Keywords | Board and paper, Europe, Automation, Maintenance, New lines |
Technical data
| | |
| --- | --- |
| Wire width | 8 200 mm |
| Trim width | 7 600 mm |
| Design speed | 1 700 m/min |
| Yearly capacity | 400 000 t/y |