S-mixer type SMF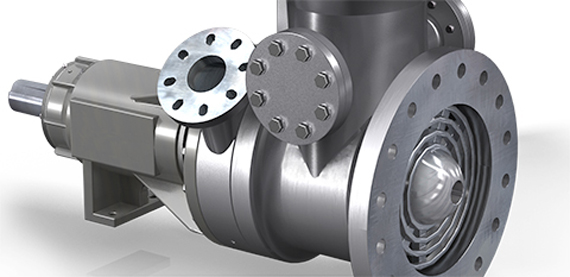 Valmet has developed and manufactured mixers for the pulp industry for nearly 50 years. The latest generation, called SMF, has rapidly gained recognition, since it offers an unrivalled technical solution, quite distinct from conventional mixers on the market.
The all-in-one concept
The SMF mixer was developed to optimize the input of energy and chemicals to retain fiber quality and process results while reducing production costs.
The technique is based on mixing steam and chemicals directly in the mixer, eliminating the need for pre-mixing.
Saves on chemicals
The mixer is built with a modern "back pull out" maintenance system, based on well proven standard components, resulting in high operational reliability and low maintenance costs.
The mixer can manage high production ranges, up to 6400 admt/d.
The inlet flange arrangement allows for mounting in several directions, considerably simplifying any installation on site.
The SMF-type adapts mixing intensity to its application. Thereby, also chemicals and power savings can be obtained.