Filter fabrics for mining, mineral and chemical industries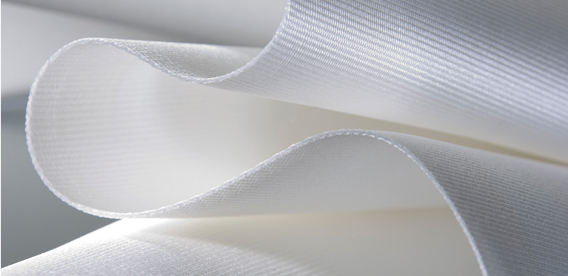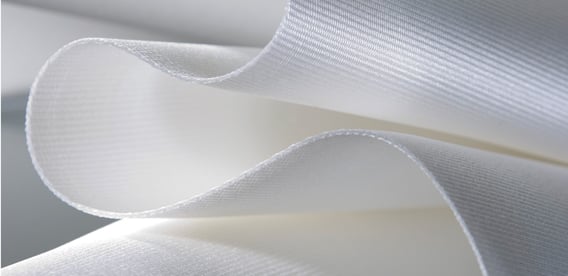 Valmet offers high-level filter fabric solutions for all applications in mining, mineral and chemical industries.
Valmet supplies fabrics to various processes at concentrating plants in the mining and chemical industries. Our fabrics are developed to withstand high process temperatures, complex chemical environments, and a wide variety of sludges. From disc, drum and press filter fabrics to tower press and belt filters, we offer a complete range of high-level filtration solutions for all applications in the mining, mineral and chemical industries.

All Valmet's filter fabrics are tailor-made for the customer's equipment and process, ensuring production reliability combined with savings on energy and maintenance costs. A perfect fit also ensures that installation is easy. As specific customer targets are always the starting point for any delivery, Valmet-supplied fabrics are sure to match customer's requirements.
More than 200 years of high quality fabrics
Continuing Tamfelt's more than 200-year-old industrial fabric manufacturing legacy, Valmet continues to be the world's leading developer and producer of filter fabrics for the mining and chemical industry. Our experience and know-how is rooted in close cooperation with filter OEMs, our customers and research institutes. With globally situated manufacturing facilities, we are close to our customers, offering reliable deliveries and local service support.
Disc filter fabrics
Valmet is the global market leader in disc filter products such as filter bags and plastic sectors. Today, most of the leading mining companies and disc filter manufacturers use Valmet's disc filter products and services. With easy installation and a perfect fit, Valmet's plastic sectors, disc filter bags, and easy fix caulking rubbers provide high capacity and durable filtration solutions.
Drum vacuum filter fabrics
Vacuum filtration is used in industrial dewatering. Valmet's drum filter fabrics endure high air flow rates in the belt drum and top feed drum filters and provide the best technical and economical filtration results. High-quality drum filter fabric structures help our customers to meet their demanding needs for performance, quality and energy savings. Valmet's drum filter fabrics provide significant, long-term savings in mining and chemical processes.
Press filter fabrics
Valmet offers high-quality press filter fabrics for vertical plate pressure filters (VPA) for filtration of metal concentrates, industrial minerals and tailings, and for filters in fast-opening filter presses (FFP) for bulk mining. A computer-controlled laser cutter with coded dimensions ensures a perfect fit and absolute precision in even the most demanding applications.
Superior filtration results with filter fabrics for vertical plate pressure filters (VPA)
A VPA is a heavy-duty filter engineered for dewatering metal concentrates to low moistures. Valmet offers a complete range of capacities in three frame sizes. VPA filter cloths provide excellent cake release and are available in needled, monofilament, and multifilament versions according to your application. High-capacity VPA filter cloths provide your application with a perfect fit and long lifetime, low cake moisture, and less fabric blinding. Valmet's VPA filter cloths include clear color codes for easy installation.
Efficient bulk mining with filter fabrics for fast-opening filter press (FFP)
Fabrics for bulk material dewatering offer reliability in high-capacity production environments. Fast-opening filter press fabrics are widely used in mining operations that need fine grinding and have strict requirements for disposing of tailings, resulting in a challenging dewatering process and an increased need for high-quality filter fabrics.
Tower press filter fabrics
Filter fabrics execute most of the work at the heart of the tower press, producing clear filtrate and cake with a low moisture content. The performance of the fabric affects the overall production capacity and makes a difference in the productivity of the whole plant.
Valmet offers high-quality products, solutions and services for all tower press applications, also known as automatic pressure filters. Robust Valmet Tower Press Filter Fabrics ensure maximum production performance in many of the world's largest mining and metallurgical operations.

Valmet's filter fabrics result in significant costs savings in filter cloths as well as enhanced productivity thanks to more durable cloth, higher filter availability and more reliable runs.
Belt filter fabrics
Belt filter fabrics for horizontal vacuum belt filters, belt press filters, linear screens and conveyor belt applications improve dryness, enable faster speeds and reduce energy consumption. Valmet's product range offers a solution for any filtered particle size, including dense multifilament fabrics, needled felts, double layer weave and mesh horizontal vacuum belt filter fabrics.

Valmet's strong horizontal vacuum belt filter fabric is a heavy monofilament fabric for the filtration needs of the chemical and mining industries. Its heavyweight fabric made of special yarns that prevent blinding extend belt lifetime, making it ideal for belt press filters. It allows rapid draining and good filter cake release.

The double-layered fabric for horizontal vacuum belt filters combines high flow capacity and fine particle capture with a durable construction, covering various chemical and mining industry applications. Its main benefits include lower cake moisture, higher capacity and longer running time, strong edges and seams, and stable runnability without creases.
Filtration support through on-site filtration test
Valmet's new portable laboratory analysis application for more accurately testing filtration performance is available for all filtrated materials. Taken and analyzed on-site, even the smallest product sample is enough to reliably measure the performance of different filter media.

In addition, Valmet's new Industrial Internet application for stock monitoring enables inventory optimization, production and procurement planning. The app for filter cloth performance optimization gathers and analyzes data from machines and processes, utilizing it to adjust operations and plan predictive maintenance to positively affect the value chain. The application enables our experts to remotely offer filter cloth technology support and results in clear savings through automatic analysis of operation data as well as supply chain and performance optimization.