Valmet to supply automation to Kapar Energy Ventures' power plant in Malaysia
Valmet Oyj's trade press release on February 22, 2021 at 2:00 p.m. EET 
Valmet will deliver automation to Kapar Energy Ventures' power plant in Malaysia. The order was placed by Valmet's local partner Pestech Technology Sdn. Bhd. who will be responsible for the complete upgrade of the distributed control and turbine control systems at Kapar Energy's Unit 3.
The order was included in Valmet's orders received of the fourth quarter 2020. The value of the order will not be disclosed. The systems will be commissioned in spring 2022.
"The delivery marks a new milestone for Pestech Technology and Valmet for its Valmet DNA Automation System in Malaysia. This is a breakthrough for us as a local engineering company to undertake such a large coal-fired power plant (CFPP) project. It will be the first Valmet DNA Automation System to be installed in a CFPP's complete plant-wide distributed control system and turbine governor control system in Malaysia. This opportunity will provide us with future growth potential in the country and region," says Puvanesvaran, Sales Director, Pestech Technology Sdn. Bhd.
"Pestech Technology has established a strong presence in Malaysia as Valmet's value-added reseller for automation systems. The company has delivered over ten distributed control system projects based on Valmet DNA technology to Malaysia. We see high potential in expanding our automation system business in the power generation and process industries in cooperation with Pestech Technology not only in Malaysia but also in other South East Asian countries," says Kari S. Heikkilä, Director, Partner Business, Automation, Valmet.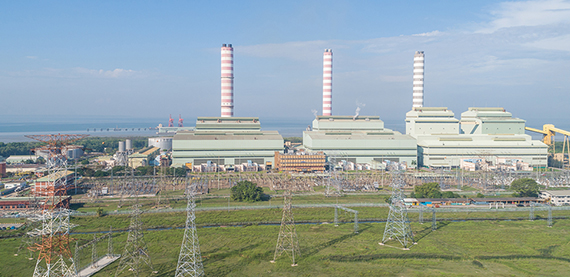 Kapar Energy Ventures Sdn. Bhd. is the second largest thermal power plant in Malaysia with the generating capacity of 2,200 MegaWatt.
Technical information about the delivery
Valmet's total scope of delivery includes Valmet DNA Automation System hardware and licenses, a turbine control system, a turbine protection system, master fuel trip software & hardwired system, turbine supervisory instruments, operator training simulator hardware and a performance calculation application.
About the customer and the partner
Kapar Energy Ventures Sdn. Bhd. is a subsidiary of Tenaga Nasional Berhad (60%) and Malakoff Corporation Berhad (40%). It is the second largest thermal power plant in Malaysia with a generating capacity of 2,200 megawatts.
Pestech Technology Sdn. Bhd. delivers power plant automation and electrification solutions and railway system work in close cooperation with international original equipment manufacturers.
VALMET
Corporate Communications
For further information, please contact:
Kari S. Heikkilä, Director, Partner Business, Automation, Valmet, tel. +358 40 552 8372, kari.s.heikkila@valmet.com
Valmet is the leading global developer and supplier of process technologies, automation and services for the pulp, paper and energy industries. We aim to become the global champion in serving our customers.
Valmet's strong technology offering includes pulp mills, tissue, board and paper production lines, as well as power plants for bioenergy production. Our advanced services and automation solutions improve the reliability and performance of our customers' processes and enhance the effective utilization of raw materials and energy.
Valmet's net sales in 2020 were approximately EUR 3.7 billion. Our 14,000 professionals around the world work close to our customers and are committed to moving our customers' performance forward - every day. Valmet's head office is in Espoo, Finland and its shares are listed on the Nasdaq Helsinki.
Read more www.valmet.com, www.twitter.com/valmetglobal