Jun 29, 2021
Valmet has started the production of filter fabrics in Pune in India. The inauguration ceremony took place today, June 29, 2021, and the first customer orders will soon be delivered.
"The decision to invest in filter fabric manufacturing in India was done in order to better serve our customers in the Asia Pacific and Middle East areas. We are happy that we could keep the original schedule in spite of the Covid pandemic and are now ready to deliver filter fabrics with improved delivery times," says Rahul Rote, Workshop Manager, Filtration at Valmet.
"With the new facility we strengthen our position and ensure our capacity for the coming years in the region. We do not only deliver fabrics but also our expertise to support our customers in achieving maximized reliability and optimized performance of their filtration processes. One of our focus areas is the filtration of tailings where we can contribute to mines' environmental targets," says Varun Jain, Director, India Region at Valmet.
Valmet is one of the leading suppliers of filter fabrics and industrial textiles globally. Valmet's filtration offering covers filter fabrics and felts for the mining and chemical, pulp and paper, dry filtration and laundry industries.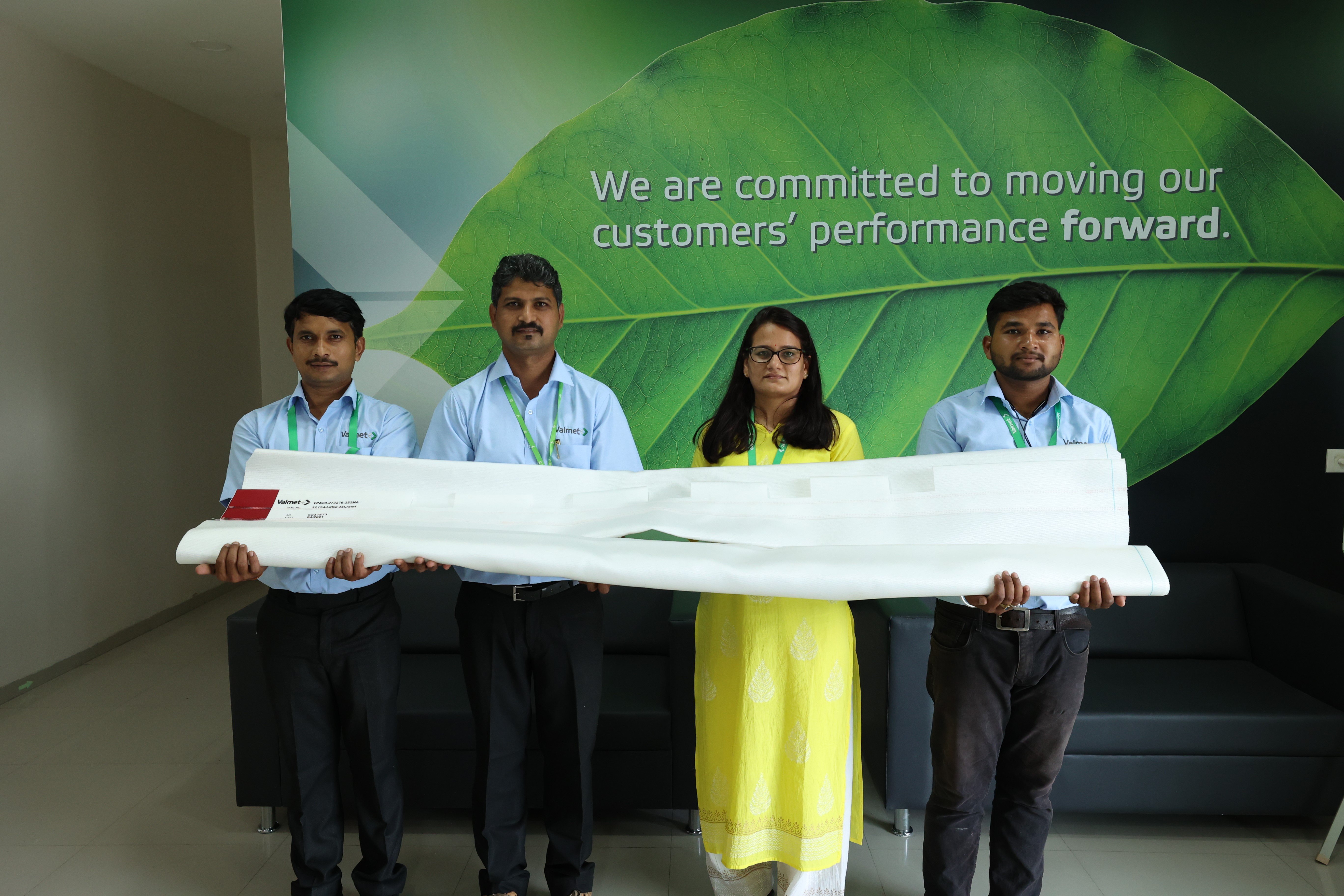 For further information, please contact:
Varun Jain, Director, India Region, Asia Pacific, Valmet, tel. +919654813696
Rahul Rote, Workshop Manager, Filtration, Services, Valmet, tel. +919130003446
Valmet is the leading global developer and supplier of process technologies, automation and services for the pulp, paper and energy industries. We aim to become the global champion in serving our customers.
Valmet's strong technology offering includes pulp mills, tissue, board and paper production lines, as well as power plants for bioenergy production. Our advanced services and automation solutions improve the reliability and performance of our customers' processes and enhance the effective utilization of raw materials and energy.
Valmet's net sales in 2020 were approximately EUR 3.7 billion. Our 14,000 professionals around the world work close to our customers and are committed to moving our customers' performance forward - every day. Valmet's head office is in Espoo, Finland and its shares are listed on the Nasdaq Helsinki.
Read more www.valmet.com, www.twitter.com/valmetglobal