Jan 19, 2021
Valmet has delivered the 30,000th Valmet Blade Consistency Measurement (Valmet SP) to Stora Enso's Skoghall Mill in Sweden. Valmet Blade Consistency Measurement is a standard shear force measurement for fiber consistency in many mills and it is the most sold consistency measurement globally.
"We are very happy that the 30,000th Valmet Blade Consistency Measurement is delivered to Stora Enso's Skoghall Mill. We have a very good, long-term relationship with Stora Enso, and they already have many of our consistency sensors and other automation solutions in use," says Harry Ojala, Sales Manager, Sweden, Automation business line, Valmet.
Technical details about the delivery
Valmet Blade Consistency Measurement is an economic fiber consistency measurement with easy installation and low maintenance needs. With modular design and low lifetime costs, it offers reliable consistency measurements without moving parts or the need for preventive maintenance. With shear force measurement technology and a large blade and process couplings portfolio, it is possible to measure fiber consistency ranging from 0,7 to 16 percent in all types of installations in the entire pulp process.
Information about the customer Stora Enso
Part of the bioeconomy, Stora Enso is a leading global provider of renewable solutions in packaging, biomaterials, wooden construction and paper. Stora Enso employs some 25,000 people in more than 30 countries. Skoghall Mill in western Sweden is a modern world-class producer of cartonboard for demanding consumer packaging and printing purposes, including liquid packaging and dry foodstuffs board.
For further information, please contact:
Harry Ojala, Sales manager, Sweden, Automation business line, Valmet +46 70 545 6202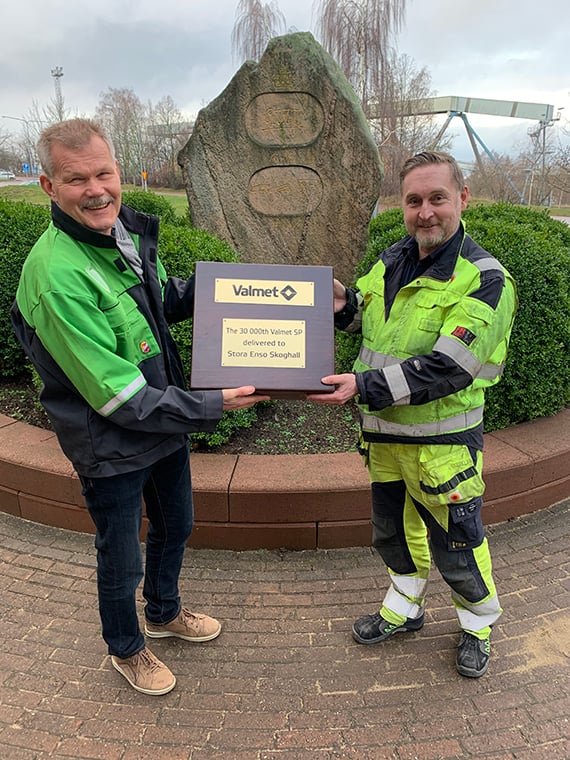 Valmet is the leading global developer and supplier of process technologies, automation and services for the pulp, paper and energy industries. We aim to become the global champion in serving our customers.
Valmet's strong technology offering includes pulp mills, tissue, board and paper production lines, as well as power plants for bioenergy production. Our advanced services and automation solutions improve the reliability and performance of our customers' processes and enhance the effective utilization of raw materials and energy.
Valmet's net sales in 2019 were approximately EUR 3.5 billion. Our 14,000 professionals around the world work close to our customers and are committed to moving our customers' performance forward - every day. Valmet's head office is in Espoo, Finland and its shares are listed on the Nasdaq Helsinki.
Read more www.valmet.com, www.twitter.com/valmetglobal