On 4-5th May, 2022, Valmet arranged a user seminar in Örebro, Sweden, for all (C)TMP producers in Scandinavia.
We finally got to meet again!
After two years of Corona restrictions we could finally meet again to network and exchange experience. There were about 40 participants from 9 mills in Sweden participating to the event.
The seminar began with an external analysis where Valmet presented the latest global technology news and took a peek at the direction in which trends for mechanical pulp are heading. This was followed by a "past-present-future" presentation by each mill. This was a very rewarding item on the agenda because it provided all participants with valuable information of the mill's history, present status and future projects. Two areas were then covered, namely automation and service contracts, before we left for the study visit at Rockhammar.
Day two focussed on upgrading options, new products for baling equipment and the CTMP process. The seminar was concluded with a presentation of refiner segments, followed by a review of questions from customers and group work that had been undertaken.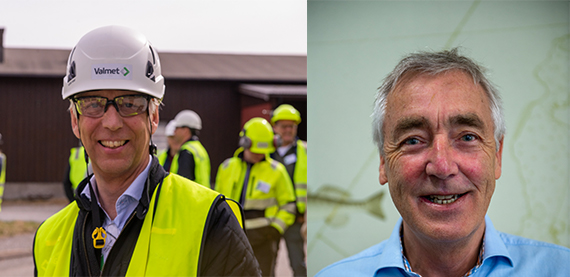 The exchange of experience that occurs during this kind of seminar shows that Valmet User Clubs are the perfect tool for developing 'The Valmet Way to Serve' concept in the future."

This kind of event is very rewarding for us. We get to exchange experience with colleagues in the industry and hear the latest news from the market. We can use this information to focus
our own development as we move forward."
For more information please contact
Lars E. Eriksson, Global Technology Manager, Mech Pulp, Services, Valmet
Email: lars.e.eriksson@valmet.com