Sep 13, 2021
Delivery includes first biomass gasification plant in South American pulp mill
Valmet concluded on September 9th the delivery of the evaporation and white liquor plants in Project Star, the new Bracell's dissolving pulp mill, located in Lençóis Paulista, state of São Paulo, Brazil. The delivery includes equipment of high technological level, in terms of technical, energy and environmental performance.
The black liquor evaporation plant has a capacity of 3.5 thousand tons of evaporated water per hour. The recausticizing plant will have a production of 31,000 cubic meters of white liquor per day and includes two lime kilns fueled by biogas, with production capacity of 1,200 tons per day, in addition to two biomass gasification plants with capacity of 87 thermal megawatts each.
The Valmet South America Pulp and Energy director, Fernando Scucuglia, celebrates the success in delivery schedule. "The evaporation and white liquor plants in Bracell's line 2 will be the biggest plants of these technologies in operation in all over the world and the equipment installed call attention due their robustness and imposing. In addition, we will have the lime kilns fueled using biomass from the gasifiers. In other words, for the first time in South America, a plant of this size will not use fossil fuel, which makes us very proud as a company whose mission is to convert renewable resources into sustainable results", explains Scucuglia. "The use of 'biogas' is a clean, economical solution that is connected to environmental ambitions of our customers and society. It works from the drying of biomass, gasification and burning in the lime kiln, including the controls, treatments and elimination of any gaseous pollutants", adds the director.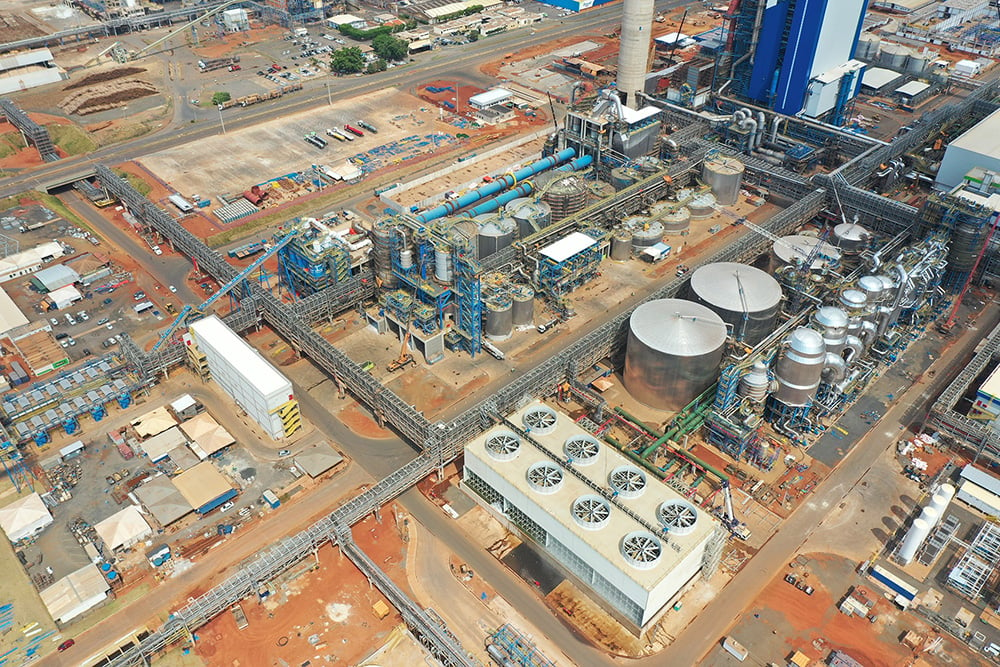 About Bracell
Bracell is one of the largest producers of dissolving pulp and special cellulose in the world, with two main operations in Brazil, one in Camaçari, Bahia, and other in Lençóis Paulista, São Paulo. In addition to its operations in Brazil, Bracell has an administrative office in Singapore and sales offices in Asia, Europe and the United States.