ZELLCHEMING-Expo 2023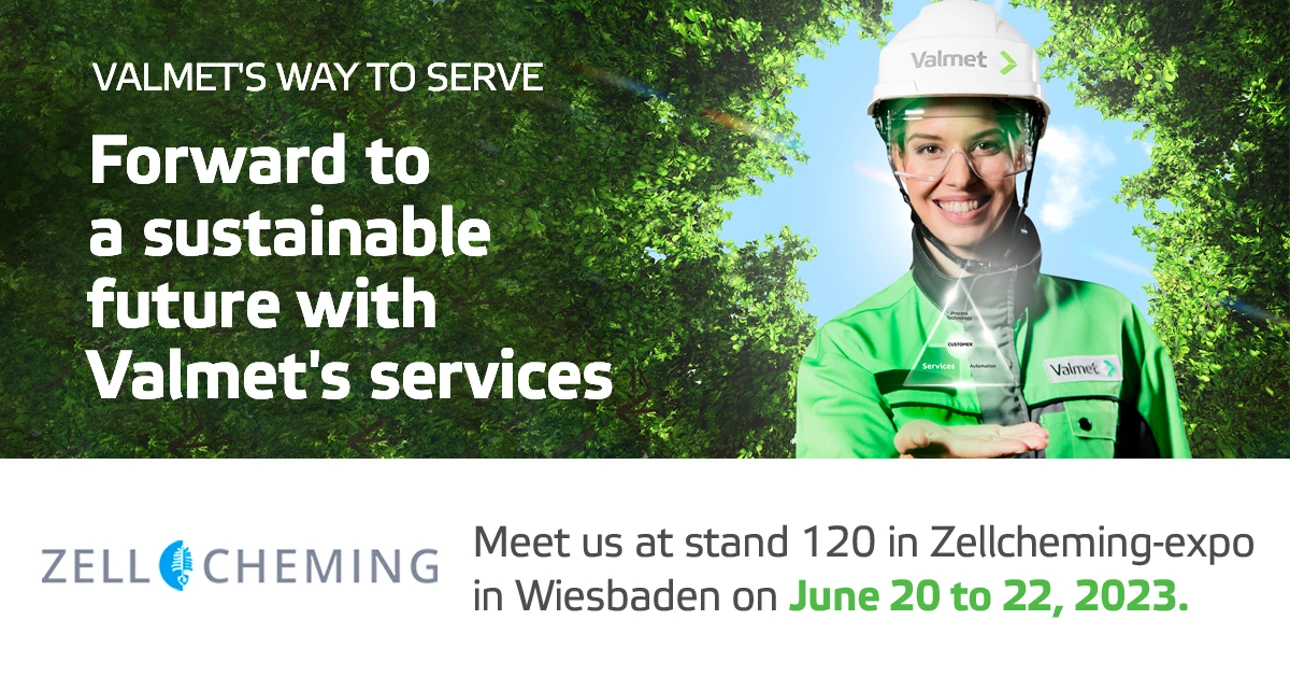 Our international team of experts would be delighted to see you at the ZELLCHEMING-Expo in the RheinMain CongressCenter, Wiesbaden from June 20 to June 22, 2023.
If your business is about paper, cellulose, or fiber-based products, the ZELLCHEMING-Expo is not to be missed. The event brings together experts from all over the world to discuss innovative process and product technology projects, initiatives, and solutions. ZELLCHEMING-Expo takes places over three days, packing in must-see presentations, networking events, special stand events, competitions, and more.
Visit the ZELLCHEMING 2023 website to find out more and browse the full program.
Come and say hello at stand 120 and learn more about our world-leading process technologies, automation solutions, and services for the pulp, paper, and energy industries.
Valmet presentations at the speaker forum
June 21, 14:40–15:00
"Is digitalization 'must' or 'can'?" – Arnold Präsent, Senior Manager, Valmet Industrial Internet Sales & Services
June 21, 16:00–16:20
"Sustainable circular bioeconomy based on lignocellulosic biomass" – Robert Mohr, Valmet Partner & Bernhard Trunk, Senior Sales Manager, Corporate Account Manager
We hope to see you in Wiesbaden!

The Valmet Team