Weftec 2023 Exhibition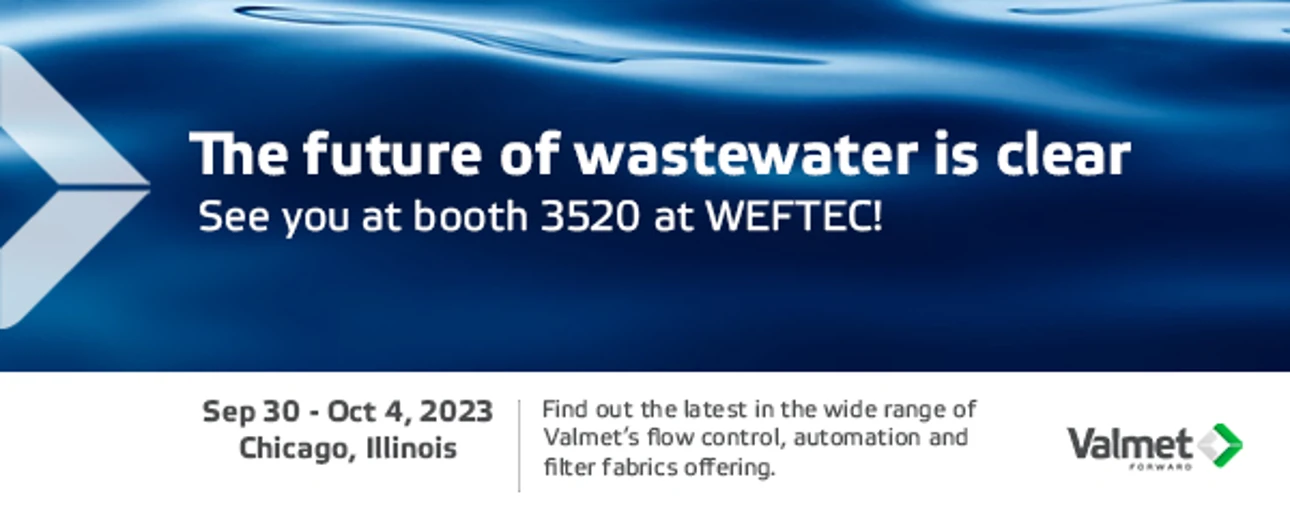 Please visit us at booth 3520 to find out the latest in the wide range of Valmet's flow control, automation and filter fabrics offering. WEFTEC 2023 features some of the biggest water professionals. Valmet's sustainable solutions for water and wastewater management includes advanced technology and controls for municipal & industrial wastewater treatment. These help our customers to ensure reliability and safety, as well as enabling cost savings throughout their processes.
We are focused on delivering mission-critical flow control technologies and services for the continuously evolving process industries. Valmet's offering of solutions and services for mining, minerals and metallurgical applications is today more complete than ever including filter fabrics, Flowrox™, Neles™ and Jamesbury™ products. More importantly, our flow control solutions can be customized to fit any application within the water and wastewater industry. Our valves and pumps perform and handle demanding media – from abrasive slurries to the corrosive chemicals, and our customized filter fabrics provide excellent filtration results.
We offer a range of automation solutions specifically intended for wastewater treatment plants. These include superior real-time solids measurement and control solutions for wastewater sludge treatment, and Valmet DNA for plant-wide control and monitoring of automated equipment and processes.
Valmet also offers dewatering fabrics for both municipal and industrial wastewater treatment and sludge pre-dewatering applications. These heavy-duty fabrics ensure trouble-free running of the filter and long lifetime. Valmet's innovation and technical support are key elements for better wastewater results, come visit us!
You can find more information here.