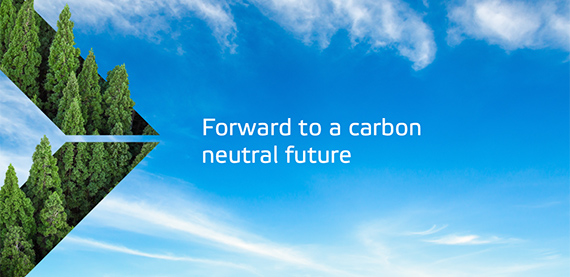 When we launched Valmet's climate program "Forward to a carbon-neutral future" in March 2021, I knew that we had created a groundbreaking strategic roadmap towards carbon neutrality. The program is unique in that it includes impactful CO₂ emission reduction targets and concrete actions for the whole value chain – not only in Valmet's own operations and the supply chain, but especially for the use of Valmet's technologies by our customers. I am, however, both amazed and very happy with all the positive feedback we have received both internally and externally about the program.
Many of our customers have warmly welcomed our program, as they see that it will enable them to reach their own climate targets. Analysts and investors, too, have been very positive about the program, calling it sharp and visionary and positioning Valmet as the forerunner of carbon neutrality in its field. And last but not least are the reactions of our own people. So much enthusiasm and commitment! People are happy and proud to be part of a company that is determined to enable the industry towards a carbon-neutral future.
Most of Valmet's value chain's carbon footprint – as much as 95% – originates from the use phase of Valmet's technologies. Thus, our climate program emphasizes our current and future ability to enable 100-percent carbon-neutral production for customers by 2030. In addition, we target to further improve the energy efficiency of our current technology offering by 20 percent by 2030. Our vision is to ensure that Valmet is the preferred partner in enabling our customers in pulp and paper industries towards carbon neutrality.
What about the remaining 5 percent? Our supply chain accounts for approximately 4 percent and our own operations for 1 percent of the carbon footprint of our entire value chain. What we aim to do is to reduce CO₂ emissions in our supply chain by 20 percent and in our own operations by 80 percent by 2030.
Join us on this journey towards a carbon-neutral value chain!