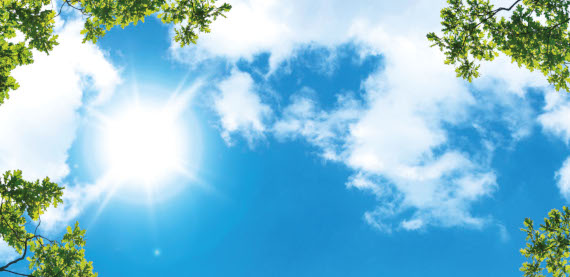 Climate change mitigation is a challenge we all need to consider in our actions. The recently published IPCC Climate Change Mitigation report paints a grim picture. Unless emissions are reduced immediately and deeply across all sectors, limiting global warming to 1.5 °C will be beyond our reach. On the other hand, the report showed we have options in all sectors to at least halve emissions by 2030.
For several years, Valmet has had solutions for chemical pulp and energy production that do not require the use of fossil fuels. In chemical pulp mills, lime kilns are the last process to use fossil fuels. We delivered our first wood powder firing solution in 2000 and the first biomass gasification and burner system in 2017. We are also focusing on improving our products' energy efficiency and minimizing pulp mill heat and power consumption.
I see no reason why we cannot make this a reality by joining the forces of various sectors.
But aiming higher is at the heart of everything we do. We are actively following the technology development for carbon capture and storage (CCS) and various utilization solutions. Recently, the discussion has turned to bioenergy and pulp mills. If we recovered and utilized carbon dioxide from pulp mills' renewable energy production, the mills would significantly contribute to removing carbon from the atmosphere. I know the full solution is currently a desktop study, but I see no reason why we cannot make this a reality by joining the forces of various sectors.
At Valmet, our ambition goes beyond the technologies we offer. We are committed to reducing emissions across our value chain, from the supply chain to our own operations and to the use phase of technologies. To mention only some examples, we are switching to renewable electricity and heat in our facilities and increasing the use of recycled steel in our products. In my own business unit, we have also set concrete targets for our own operations. For example, the pandemic showed we could significantly reduce travel, and our target is to permanently reduce our flight mileage to 50 percent of the pre-pandemic level.
I have also made some personal choices. Last year, I ordered a fully electric vehicle and am looking forward to the first ride when I finally receive it!