A new day brings new opportunities and challenges. Your day starts better when you are prepared and have someone by your side. We want to be a valuable part of your team – one that you can always rely on. We want your team and ours to be one crew on a shared journey forward.
This way to serve is based on two things: our core commitments to you as our customer and our unique services offering.
Our core commitments to you
When working with you and your team, we bring you the best service experience through these commitments: Safety comes first, Close to you, Solutions to your needs and People you can trust.
Safety comes first: We put safety before anything else in our daily operations. We are committed to supporting you in reaching your safety targets. Incident-free mills and plants as well as employee well-being are crucial for a safe, sustainable and productive working environment.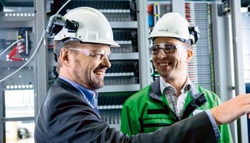 Close to you: We cooperate to understand your specific challenges, and we are available whenever and wherever you need our expertise. Valmet's 12,000 professionals work close to our customers, through a network of over 100 service centers and by visiting customer sites daily. Our experts are also available remotely with the help of Industrial Internet and remote technologies.
Solutions to your needs: You and your team are the experts in knowing what's right for your business. With that in mind, we work closely with you to best utilize our unique combination of process technology, automation and services to find exactly the right solution for you.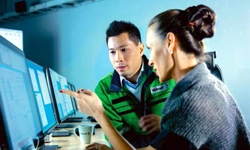 People you can trust: We know that trust has to be earned, and we work hard to reach that goal every day. In practice, this means that we keep our promises and are committed to moving your business forward. We want to understand your goals and requirements and work with you to meet them. This is why we pay special attention to open and prompt communication, listening to your needs, being responsive and delivering what has been agreed.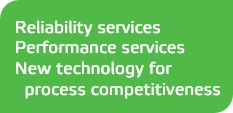 Services designed for your needs
Sharing the journey forward together with you also builds on our services, designed to move your process reliability and performance forward. When needed, we can also provide you with new technologies to take your production process to the next level. That is why we have now categorized our services offering in a new way – under Reliability, Performance and New technology.
Reliability services
Our wide variety of reliability services keeps your equipment and processes running smoothly. We make sure that spare parts and components are easily available with minimal inventory costs. Reliable deliveries ensure that material is managed efficiently at your site every day.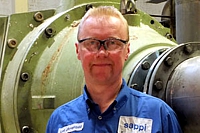 Our maintenance and shutdown management services help you to keep your production assets in good working condition, minimizing downtime and controlling maintenance costs. We offer services for planning and implementing annual shutdowns to avoid cost and schedule overruns.
With outsourcing services, we can even take responsibility for maintenance and workshop operations and inventory management on-site.
Performance services
When you want to optimize the performance of your production process to get the most out of the least, our performance services are the ideal solution. We offer a full range of production consumables to maximize production, minimize lifecycle costs and keep your production performance reliable. Consumable agreements are always tailored specifically for each production line.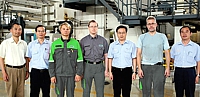 Valmet's process support and optimization services help maximize your process performance by utilizing our technology and automation expertise. You can achieve reduced energy and raw material costs, reduced process variability, optimized quality and production, and enhanced environmental performance.
New technology for process competitiveness
Adding new technology to your process at the right time keeps your production competitive and helps you take your production to the next level.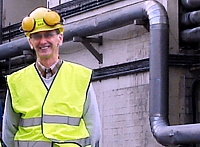 Our process and automation upgrades are always based on your targets. Competitiveness can be maintained by upgrading technology to improve safety, quality or capacity. We offer complete deliveries, including key components, automation updates, and installation with start-up and process support.
Automation project deliveries include greenfield projects, automation renewals, and extensions. Our customers are now also extensively utilizing our Industrial Internet capabilities, and we can bring you the benefits of the Industrial Internet already today.
Through remote solutions, Valmet's experts are easily available to offer support for technical challenges. When needed, we can monitor your processes and perform troubleshooting and corrections remotely. Process operations can be optimized based on monitored data. Mobile and centralized control room solutions mean that your operators can be as effective and efficient as possible at all times.
Join us on a shared journey to see how our way to serve moves your performance forward! The only question to ask is "How far do you want to go?"
For more information on Valmet's new way to serve, contact your Valmet representative.