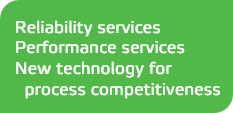 Valmet is committed to moving your performance forward. By travelling together on our shared journey, we can reach your targets and beyond. In addition to our core commitments of safety comes first, close to you, solutions to your needs and people you can trust, the Shared Journey Forward incorporates services designed for your needs, grouped in the areas of reliability, performance and new technology for process competitiveness.
Here are some examples of recent successes with the new Shared Journey Forward service approach.
Shared Journey Forward case study - Reliability
Location: ITC Bhadrachalam mill, India
The customer faced problems with quality, frequent slice jamming and profile variations. They also wanted to reduce web breaks and improve their machine runnability.
Valmet experts from India and Thailand thoroughly tested and reconditioned the BM 1 headbox, with the result that the dry weight profiles improved by 30% and the basis weight 2-sigma by 25%, and web breaks have fallen by 10%. Runnability was enhanced and productivity improved. Despite the adjustments being relatively small, the gains were significant, exceeding the customer's expectations.
Shared Journey Forward case study - Performance
Location: Metsä Fibre Kemi mill, Finland
A long-term service agreement aided the plant in achieving targets for energy efficiency and emission reductions, whilst also improving the availability of the recovery boiler. Operation Manager Pekka Posti explains: "We go through our development needs with professionals from Valmet, which is at the heart of our long-term service agreement."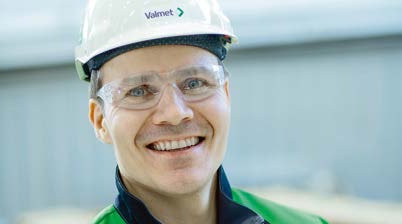 Pekka also states that the long-term cooperation guarantees processes are continuously developed. For example, in the renewal and optimization of the sootblowing process in the recovery boiler energy efficiency and availability were improved by splitting the steam line into two separate systems. "Now we can use bled steam from the turbine for the sootblowing boiler bank and economizers, and we use high-pressure steam only in the most demanding area – with the superheaters." In addition, the project also included automatic valves to adjust the sootblowing pressure.
Shared Journey Forward case study - New technology
Location: Burgo Ardennes kraft pulp mill, Belgium
The performance service agreement implemented with the Burgo pulp mill took advantage of Industrial Internet technology through remote system and process monitoring. The objective was to maintain and improve results after a Valmet bleach plant optimization project.
The remote process monitoring included KPIs and performance triggers as well as a data link to Valmet. The Burgo process is virtually 24/7 in the Valmet offices, where the process performance is analyzed and experienced engineers can diagnose and make recommendations to correct a problem and improve the results. Bleaching performance is monitored stage by stage, and the customer receives regular control performance reports.
For more information about how Valmet's new service approach Shared Journey Forward can benefit your mill, contact your Valmet representative.