I study history and I'm currently doing my thesis on Roman history and antiquity. You might ask how does a major technology company who employs a lot of engineers need a historian like me? Valmet celebrates its 220 years of industrial history this year. Valmet's history goes back to 1797 when Jokioisten Verkatehdas was founded by the Governor of Turku Province Ernst Gustav von Willebrand in 1797. The factory manufactured cloth from the wool of sheep and used machines originated from England.
If you're more enthusiastic about Valmet and history, there is a wonderful document in Finnish Insinöörien ihme: Valmetin tarina (The Miracle of Engineers: Story of Valmet). This document gives a nice perspective how Valmet is related to significant turning points in Finnish history.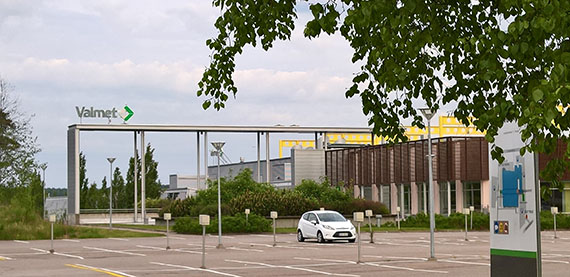 One of my first views when I come to work in Lentokentänkatu, Tampere
The 220-year story of Valmet is colorful and diverse: mergers, consolidations, acquisitions and divestments inhere in its history. Also Tampella's Power business became a piece of Valmet's story. Two months ago, I didn't have any idea what Tubel or Cymic mean, what is fluegas or gasification, or what is the difference between a BFB and CFB boiler. Now I know they are all related to Valmet's solutions for the energy industry.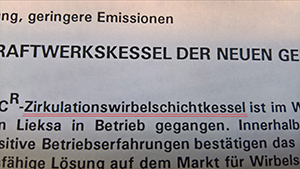 Longest word I've come across in my work (meaning circulating fluidized bed boiler)
The history of Tampella Power business is the essence of my work in Valmet. My project is to digitize and organize old Power business archives: photographs mainly from 1980s until early 2000s and documents (different kind of corporate releases, news and articles etc.). After scanning the documents, I'll investigate them, pick up the titles, date, author and keywords and feed them into a computer program, so future historians and Valmet employees can find them later.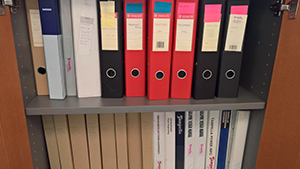 Over 150 folders waiting to be digitalized
My work has not just been digitizing. Many of the photos didn't have any information; where, when and why were they taken or who are the persons portrayed in them. To collect this information from long-term employees I organized a photographic exhibition in Valmet's Lentokentänkatu location in Tampere. This turned out to be a good solution and I could gather information which otherwise would have been lost. The exhibition had a good number of avid spectators, who told me interesting stories about the former power business workers and the old organizations that are now combined as Valmet.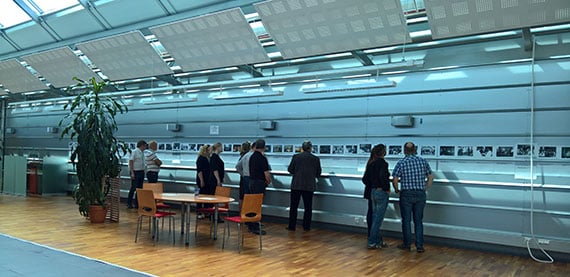 The photo exhibition interested many Valmet employees
So far my summer at Valmet has been interesting. Before starting here I couldn't imagine I would meet so many helpful and kind people and having unforgettable conversations on various topics. Valmet is very international and gives a lot of opportunities for people from different educational backgrounds and cultures. I am humanist sitting in my module next to many engineers: someone is from Nepal, someone is speaking Swedish in Skype, someone is doing his thesis, someone has worked over 20 years for Valmet and someone is scheduling a business trip to China.
Welcome to follow the blog series "My Summer at Valmet", where Valmet's summer trainees share their experiences during summer 2017. This blog post was written by Tanja Myller - a summer trainee at Valmet digitalizing and organizing Valmet´s old Power business documents. Tanja studies history and is finishing next fall her Master´s thesis on Roman history in the Faculty of Social Sciences, University of Tampere.
Read the next blog post from Daria: The world of Finance – Summer at the Finance department