Right clothing and advanced analytics for machine reliability

This webinar covers two important topics for best performing tissue production: the importance of right clothing and advanced analytics for machine reliability.
Press section clothing for tissue machines
Save drying energy and improve saftey with press section clothing. Selecting the right press section clothing can have an evident impact on the reliability and performance of your tissue making process.

Improve process operation through data and dynamic center lining
How do we leverage data and advancements in digitalization to optimize the tissue making process? Learn more about the advanced analytics application Valmet's Dynamic Centerline Advisor and how it determines the best process settings based on grade and provides mill personnel with real time guidance.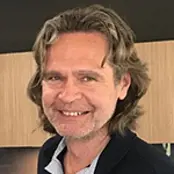 Simo Metsaranta
Product Manager, Press Felts and Belts
Valmet
With over twenty-five years of experience in machine clothing, Simo has spent the last eight years focusing on press felts and shoe press belts. Simo was born and raised in Finland, but he has lived in over four different continents to date. Today, Simo is based in Atlanta, Georgia working in Valmet North America as a Product Manager for Press Felts and Belts.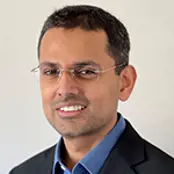 David Eapen
Sales Manager, Industrial Internet Solutions
Valmet
David holds a Bachelor's Degree in Chemical Engineering from Anna University in India and a Master's Degree in Chemical and Biomolecular Engineering from the University of Pennsylvania.

He's worked as Solutions Manager, Product Sales Manager and most recently, he has taken on the role of Business Manager for Valmet's Industrial Internet Solutions in North America. His expertise involves APC's for powerhouses, process simulators and working with customers to develop value-adding IoT solutions.

%09U[C%15BFLYT%0F%12BXVA]%0B%03%05%05%14%09%15]T[R]E%08%05%0E%11BZFXF%5CZ_%08%15GT%5ETAXDP%0E%11BTQU[[R%1CPZAE]X%0F%04%04%1B%07%05%0B%0C%0C%08%0B%0C%07%08%04%0D%02%04%17%12%0B%0D[SGP_P%15P%5EYZF%0F%17TDFZE]SL%0E%11W[VCKEATV%18XTV%5CT%0A%12S@]%5EFVCWP[%13%12TY]]BSD%5EYFR@PP_%0F%17%17%11TGT%5CWWZCVPG%0C%10%05%17%11AVG%5E%5EY%5C_U%08%17_]%17%15B@V%08%13ZAAAA%0F%1A%1E_PQXSWT_Y%1BCP%5EXPE%1CVZ%5C%1DCX%1EWXWTV%1AxTV%5CT%1ApT[Z%1D%07~f%0BoAh%01%17%15BFLYT%0F%17BXVA]%0B%12%04%05%01%17%0E%15YW%5CRYF%0F%15%00%02%05%10%0A%12EZB[A%5C%5E%5C%0F%15PPFZ]GAP%0A%12AZA%08%15%05AJ%0E%15]WSA%0B%12%05EI%09%17%0B%0D%1D%5CSCSXP%0F%0E%1AQXD%0B