Nonwovens partnerships for high performance applications

This webinar highlights how Valmet can add value as a trusted, reliable partner for nonwovens producers.
Today's nonwovens production lines are running at higher speeds than they were in the past. Faster machines demand higher performance to help nonwovens companies achieve their production and efficiency goals.
At Valmet, we have a strong history of developing high-speed, high-performance equipment for tissue, paper, board, and nonwovens applications. Further, our automation solutions enable seamless machine integration. Combining this history with a global organization and Valmet's new offerings for nonwovens, producers can move their performance forward.
In this exclusive webinar, for nonwovens producers, attendees can expect to:


Understand Valmet's history in the nonwovens equipment industry
See how Valmet is responding to the latest industry trends and providing new equipment offerings
Learn about Valmet's end-of-line technology and automation solutions for nonwovens applications
Discover the benefits of partnering with the Valmet nonwovens team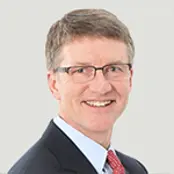 Eric Johnson
Product Sales Manager, Nonwovens Valmet
In 2015, after many years working in technical and project management roles in the paper and semiconductor industries in Maine, Eric joined Valmet and shifted from technical work to sales work. Eric started his career at SD Warren (now Sappi) after graduating from the Massachusetts Institute of Technology with a degree in Chemical Engineering. Since joining Valmet, Eric's sales role has focused on serving the nonwovens industry with Valmet's THRU-AIR® bonding and drying systems for web production, as well as with Valmet's HONEYCOMB® rolls for various web processing applications.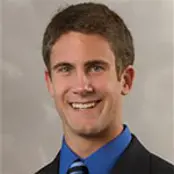 Robbie Miller
Manager, Design and Structural Engineering Valmet
Robbie started his career at Valmet in 2012 after graduating from the University of Maine in Orono with a degree in Mechanical Engineering. Robbie began his career in Biddeford, Maine as a process engineer working on THRU-AIR® drying and bonding systems for nonwovens production lines. He then moved to project management and is now the engineering manager for Valmet's Biddeford location.

%09U[C%15BFLYT%0F%12BXVA]%0B%03%05%05%14%09%15]T[R]E%08%05%0E%11BZFXF%5CZ_%08%15GT%5ETAXDP%0E%11BTQU[[R%1CPZAE]X%0F%04%04%1B%07%05%0B%0C%0C%08%0B%0C%07%08%04%0D%02%04%17%12%0B%0D[SGP_P%15P%5EYZF%0F%17TDFZE]SL%0E%11W[VCKEATV%18XTV%5CT%0A%12S@]%5EFVCWP[%13%12TY]]BSD%5EYFR@PP_%0F%17%17%11TGT%5CWWZCVPG%0C%10%05%17%11AVG%5E%5EY%5C_U%08%17_]%17%15B@V%08%13ZAAAA%0F%1A%1E_PQXSWT_Y%1BCP%5EXPE%1CVZ%5C%1DCX%1EWXWTV%1AxTV%5CT%1ApT[Z%1DpttYs%07%02%03%17%15BFLYT%0F%17BXVA]%0B%12%04%05%01%17%0E%15YW%5CRYF%0F%15%00%02%05%10%0A%12EZB[A%5C%5E%5C%0F%15PPFZ]GAP%0A%12AZA%08%15%05AJ%0E%15]WSA%0B%12%05EI%09%17%0B%0D%1D%5CSCSXP%0F%0E%1AQXD%0B