Increase productivity with the Advantage DCT

Explore how to increase productivity with the Advantage DCT - a state of the art dry crepe tissue machine.
In this session, we will guide you through the Valmet Advantage DCT technology, integrated with high levels of automation solutions. This technology provides sustainable production of high tissue quality with low energy and water consumption, high efficiency and reliability at low operational cost. We will demonstrate how this combination can be configured to generate excellent productivity and efficiency.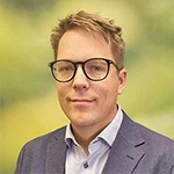 Arvid Johansson
Concept Manager, Dry Crepe Tissue Valmet
Arvid has held several different technical roles in Valmet. In 2010 Arvid moved to China to work with Tissue engineering in Valmet´s Xián office. In 2012 Arvid joined the R&D department and has been deeply involved in various product developments. Since 2015 Arvid is the Concept Manager for dry crepe tissue at Valmet. He holds a University degree in Mechanical engineering from Karlstad University.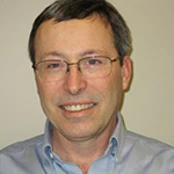 Steven Bale
Solution Manager, QCS Valmet Automation
Valmet
Steven graduated with a BSc (Honours) in chemical engineering from Queen's University in 1984. Shortly after graduation, he joined Sentrol Systems as a QCS project engineer, which was purchased by Valmet in 1987. At Valmet, he has held positions in project engineering, research and development, product support and product management for QCS and DCS applications for the pulp and paper industry. In his current role, his main activities include marketing and sales support for scanning sensors, profiling actuators and related control applications.
%09U[C%15BFLYT%0F%12BXVA]%0B%03%05%05%14%09%15]T[R]E%08%05%0E%11BZFXF%5CZ_%08%15GT%5ETAXDP%0E%11BTQU[[R%1CPZAE]X%0F%04%04%1B%07%05%0B%0C%0C%08%0B%0C%07%08%04%0D%02%04%17%12%0B%0D[SGP_P%15P%5EYZF%0F%17TDFZE]SL%0E%11W[VCKEATV%18XTV%5CT%0A%12S@]%5EFVCWP[%13%12TY]]BSD%5EYFR@PP_%0F%17%17%11TGT%5CWWZCVPG%0C%10%05%17%11AVG%5E%5EY%5C_U%08%17_]%17%15B@V%08%13ZAAAA%0F%1A%1E_PQXSWT_Y%1BCP%5EXPE%1CVZ%5C%1DCX%1EWXWTV%1AxTV%5CT%1ApT[Z%1DX%7CYy@whK%17%15BFLYT%0F%17BXVA]%0B%12%04%05%01%17%0E%15YW%5CRYF%0F%15%00%02%05%10%0A%12EZB[A%5C%5E%5C%0F%15PPFZ]GAP%0A%12AZA%08%15%05AJ%0E%15]WSA%0B%12%05EI%09%17%0B%0D%1D%5CSCSXP%0F%0E%1AQXD%0B