We were pleased to host BotH2nia network members at our valve technology center on Friday, June 2nd, 2023, as one of the network's locations for the BotH2nia goes Helsinki field tour. This event gave us the perfect opportunity to highlight our decades-long history of valve solutions and deep hydrogen expertise as well as to talk about our valve manufacturing capabilities for this extreme industry.


While hydrogen may sound like something new and exciting, Valmet has a long history of supplying valves for hydrogen service. Neles™ valves have been used in tens of thousands of hydrogen and oxygen applications around the world. Valmet DNA DCS and SIS systems control many existing hydrogen production and recovery plants. Valmet automation systems, project and lifecycle services help to ensure hydrogen plant production for decades.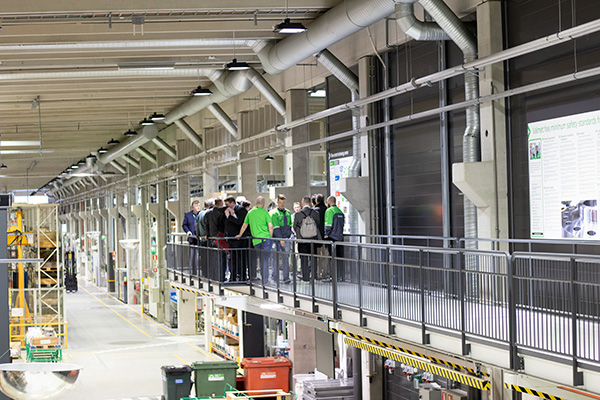 The BotH2nia network is a large group of collaborators involved in the hydrogen economy and sharing a goal to establish Europe's largest hydrogen cluster around the Gulf of Bothnia. We were visited by some 75 hydrogen-interested stakeholders from municipal organizations and enterprises from Finland, Hungary, Zambia, Poland, Nigeria, Turkey, Estonia, Greenland, Japan and Denmark. What they all had in common was their interest in green hydrogen production and the role that valves play as part of it.
We had an opportunity to tell them about our valve solutions for technologies around energy transitions, how emissions and safety go hand in hand as well as about the Valmet DNA automation system for the hydrogen industry. If you are interested in learning more about these topics, please reach out via our contact form.
There is dynamic activity within investments for hydrogen production plants in Finland. This is where BotH2nia network brings value in connecting like-minded professionals. Valmet has long experience and a comprehensive portfolio covering most applications in the industrial use of hydrogen. Many of the world's leading industrial gas companies already count on our valves for reliable performance. Check out our offering for green hydrogen processes
The BotH2nia network group also visited other players in the field, like Elcogen and VTT Technical Research Centre of Finland, where a synthetic fuel is being produced out of hydrogen. Please read more on the web: Production of electrofuels from green hydrogen | VTT News (vttresearch.com)
We are happy to be part of this network enabling a greener future!
Read more Hydrogen is hard on valves