Earlier in 2020, Valmet started to support our project in Dungarpur, India. The project aims to develop the circumstances of poor and vulnerable children through increasing access to government social protection programmes and strengthening parenting skills to promote better care and nurture of children. The objective is also to reduce child labour and increase school attendance.
As an area, Dungarpur is really left behind in development. Children struggle to receive an education because of poverty. Also, many parents don´t see education as very important and a significant part of children are put to child labour at early age. Peer pressure contributes to dropping out of school.
In our project, we are collaborating with parents as well as children to change this. We are also working with the teachers and community child protection committees to engage with the families. Ensuring that people can access their social protection entitlements is also an important part of the work. With Valmet's support we have been able to increase the amount of people who benefit from our project in the region.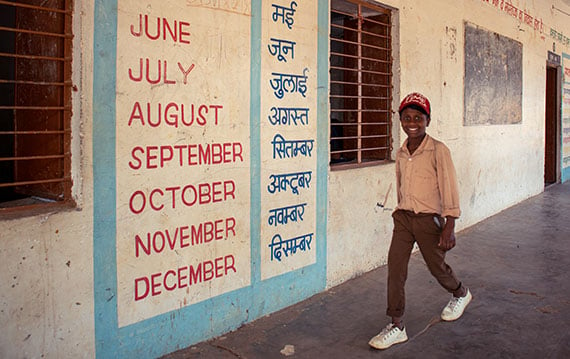 New situation has led to new kind of solutions
The Covid-19 situation in India has progressively worsened during 2020, and it has put the spotlight on social protection as a key measure to address the devastating social and economic impacts that the pandemic is causing. Social protection can prevent poor households from falling further into poverty and to cope with the crisis. Children are particularly vulnerable when household income decreases and the risk of malnutrition, child labour, and school drop increases. Due to the pandemic, social protection has become more important than ever in India.
However, the new situation has led to new kind of solutions, especially in the field, as the lockdown situation has pushed our team to explore innovative and unconventional means to reach out to the community. In 2020, we have for example created a digital Child Labour campaign, and shared information on Covid-19 and the increased social protection package from the India's state and national government with the community. We have also been able to organize more trainings for school teachers as the schools have been closed.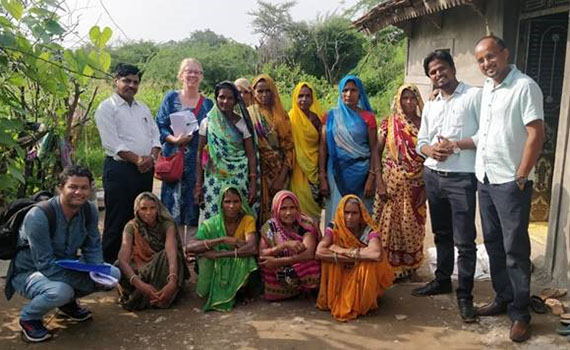 Companies' social responsibility work has evolved
Because businesses and their investments impact societies in so many positive ways, together with companies we have a chance to create greater impact than by working on our own. Our global expertise and local presence can also be valuable for businesses who want to work in fragile environments, but also ensure that child rights are not violated through their own actions.
Companies' social responsibility work has evolved and improved a lot during past ten years. Nowadays we see many forerunner companies who really see the strategic importance in social responsibility and are also ready to invest to that part of their business. It is also great that nowadays there is more dialogue between organizations and companies, and the collaborating parties understand each other better. We are also happy to notice that human rights and child rights are constantly on the sustainability agenda of companies, and the challenges around the topic are discussed in a transparent way.
From a development perspective there is still a lot to do of course, and we still wish to increase the understanding of companies about the importance of multi-sectoral collaboration. It is not always a matter of big amounts of donations but more about the general interest and long-term engagement, as this gives an opportunity for us to create more impact in the long run. This three-years funding from Valmet is a very good example of that.