Achieving excellent business results takes more than just optimizing equipment and processes
Why do companies with similar technologies achieve different results? Why do people doing the same task perform differently? The difference often lies in knowledge and skills, both of which can be acquired through learning.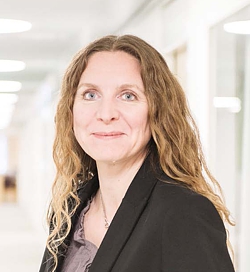 "The way that equipment and processes are handled makes a difference. To get the most from any equipment, you need to fully utilize the potential of the people operating it," says Emmeli Olén, Director of Valmet Learning Services. "Reducing risks, improving productivity, and increasing profitability all start with the employees. Confident and skilled personnel ensure that start-ups are safe, stable, and efficient, and that operations have minimal environmental risks. The financial gains of having properly trained employees can be huge. Investing in knowledge pays for itself faster than many companies realize."
To define the right learning path, it is important to align it with the company's KPIs – such as reliability and performance. Several studies have shown that performance improves when companies plan and execute training initiatives in line with their business targets.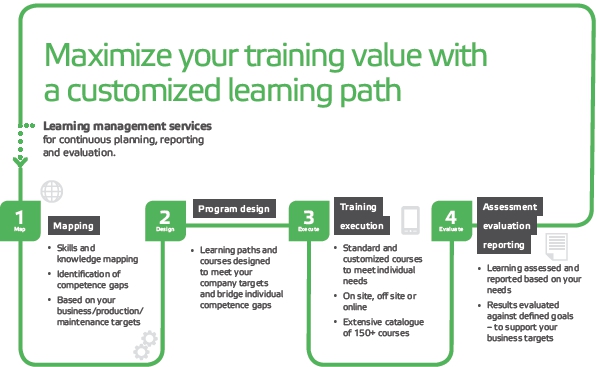 Maximized training results with flexible training tools
Valmet renewed our customer training offering, Valmet Learning Services, in the spring of 2017.
"We have an in-house staff of about 40 full-time learning professionals, including professional teachers and learning designers, developing our learning methods, technologies, tools and services. Additionally, there are hundreds of trainers with process expertise who are actively involved in the training programs. This extensive offering combining teaching and technical expertise across several industries is definitely something unique, and it sets us apart from other technology suppliers," Olén points out.
Valmet Learning Services offers organization-wide training solutions tailored to the customers' needs. The offering includes over 150 courses, standard and customized, on-site and off-site, or via Valmet Online Learning. Furthermore, training simulators allow customers to safely practice hands-on procedures and scenarios to strengthen safe behavior and be prepared for troubleshooting and dealing with operational upsets.
"We see that our customers want flexible learning tools that allow them to train on the job as part of their daily work. This is why we have developed a new microlearning concept, which includes short course 'nuggets' that are specifically adapted for mobile use in the field. For example, instead of fetching the manual to check the procedure for a hands-on task, you can view a short training video on your mobile phone or tablet," Olén explains.
Finding the right learning path together
Valmet works closely with our customers to design learning paths for different roles at mill and plants, such as maintenance personnel or operators, to make sure they have the necessary skills to contribute to their company's success. The target level for each path is defined based on the customers' business KPIs and other key targets.
When needed, the process starts with competence mapping performed by Valmet's experienced learning specialists to help establish the existing knowledge level of the customer's personnel. In this way, the employees will reach a higher level of expertise - independently of their initial level of competence. Training is followed by assessments and evaluations to verify that the goals are met.
"Helping our customers develop their people and maximize their potential is a key factor in our commitment to moving our customers' performance forward," Olén concludes.
Learn more about how to move your business to the next level at www.valmet.com/learningservices or contact your Valmet representative.