Aug 28, 2023
Tino Keinänen and Atte Ruokonen are third- and fourth-year mechanical engineering students from LUT University. We asked them what they've been up to, and what it's been like working at Valmet. Here are some of their thoughts to inspire you to keep an eye on our open positions for student and recent graduates.
Valuable learnings in an encouraging work environment
During their summer, they were based in Rautpohja, Jyväskylä, and were responsible for the preparation of quotations and the management of spare roll projects – starting from choosing a manufacturing location and continuing through to the delivery to the customers. The range of tasks included quotation preparations, calculating estimated manufacturing costs, and much more.
"I really enjoy that there's always something new to learn in this position. Your co-workers and management encourage you to learn and ask questions, which creates a stress-free atmosphere in which I've been able to improve myself and gain a lot of valuable knowledge. In addition to technical knowledge, I've learned a lot about personal workload management and task prioritization, which will pay dividends in my future working life," says Tino.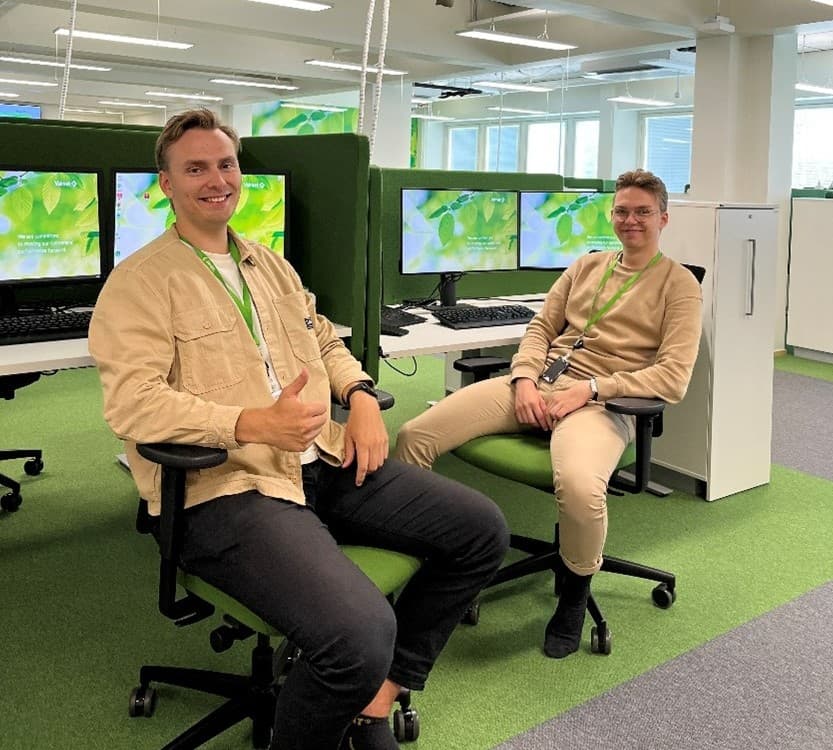 The best thing has been that you can do things together, and it's easy to ask for help, even in difficult situations," Atte adds.
Thesis opportunities and positive feedback from friends inspired to apply
"A previous experience working at a pulp mill got me interested in pulp and paper machine technology. So the natural choice was to apply for a traineeship at Valmet. And graduation is approaching, so the prospect of doing a master's thesis for the company encouraged me to think about working at Valmet," says Atte.
"I grew up in Jyväskylä near Valmet's Rautpohja factory and decided to apply for a summer trainee position here because I'd heard good things about Valmet as an employer," says Tino.