Valmet's Investor relations received an award for 'Best overall communication of company investment proposition' at the IR Society Best Practice Awards 2017. The prize was given in the international category for the clear and consistent communication of the equity story in various communication channels.
"Investment proposition" refers to the way Valmet is explained and presented to its current and potential shareholders. This audience needs to have comprehensive information about the company's performance and future prospects in order to decide whether to invest in Valmet shares. On the other hand, the information needs to be in an easily understandable, concise and engaging format to catch the investors' attention in a world of countless investment alternatives.
The winner was chosen by a panel of judges drawn from the investor relations profession and the investment community. Other nominees in the category were BASF (Germany), DP World (United Arab Emirates), NLMK Group (Russia) and X5 Retail Group (Russia).
Valmet was also shortlisted in the category 'Best use of digital communications' with three other companies, of which BASF (Germany) was awarded the trophy.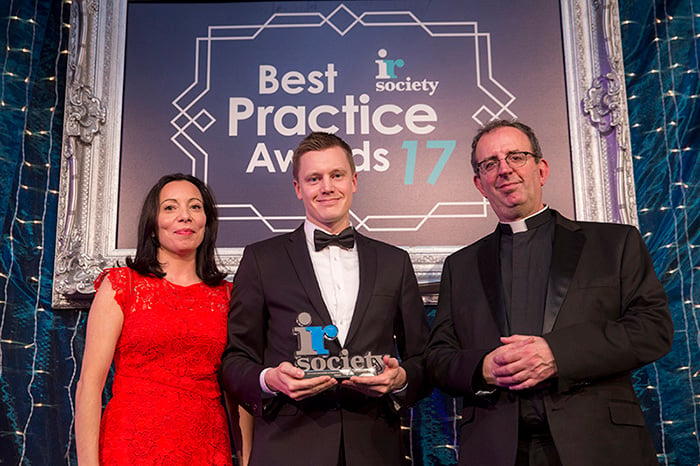 IR Society is a membership organization whose vision is to promote best practice in investor relations in the UK and beyond and to act as a forum for publicly listed companies and the investment community. The IR Society's Best Practice Awards, organized for 17 years running, have influenced many improvements in investor relations practice over the years and are a much-prized recognition of the best in class performance.
Valmet's vision is to become the global champion in serving our customers, and this sets the bar also for the IR team. Earlier this year Valmet's Investor relations received awards for 'Best investor website' in Finland in the Large cap category and for 'Best use of multimedia for IR' in Europe.