Customer case:
Domtar raises the bar for fluff pulp quality
Domtar's Plymouth mill has continuously improved its quality performance after an NC5 machine rebuild and the installation of a Valmet QCS and cross-direction profilers. The 306 inch (7772 mm) trim machine NC5, originally a fine paper machine, was rebuilt by Valmet to produce fluff pulp. With dilution control actuators on the headbox and a steam profiler just before the couch, the machine was ready-built for precise CD quality control. After a technical evaluation, a new Valmet IQ quality control system was purchased to provide the essential dry weight and moisture measurements and to close the loop on the CD and MD controls.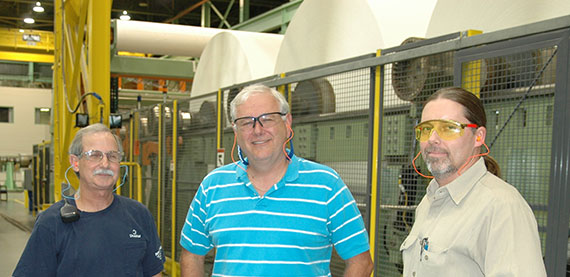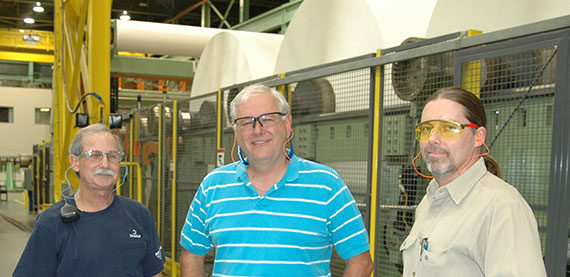 We have 100% uptime and it stays calibrated so we can sell by the gauge."
Summary
Location
Plymouth, North Carolina, US
Customer challenge
Precise and stable online measurement and quality control is needed, s

ince pulp is sold by the air-dry ton, shipping by the online

gauges is essential to ensure that customers get exactly what they are

paying for. The sensors must be absolutely trustworthy.

The customer must receive an even quality pulp, which runs well

on the converting lines and produces a consistent fluff pad.

Solution

new Metso IQ quality control system was purchased to provide the essential dry weight and moisture measurements and to close the loop on the CD and MD controls. A dilution headbox and a steam profiler before the couch ensured that NC5 was ready-built for precise CD controls.

Results
Keywords
Pulping and fiber, Automation, Rebuilds, upgrades and conversion