Deep dive into the 'home of entrepreneurs': Körber Group to host first 24-hour global virtual career day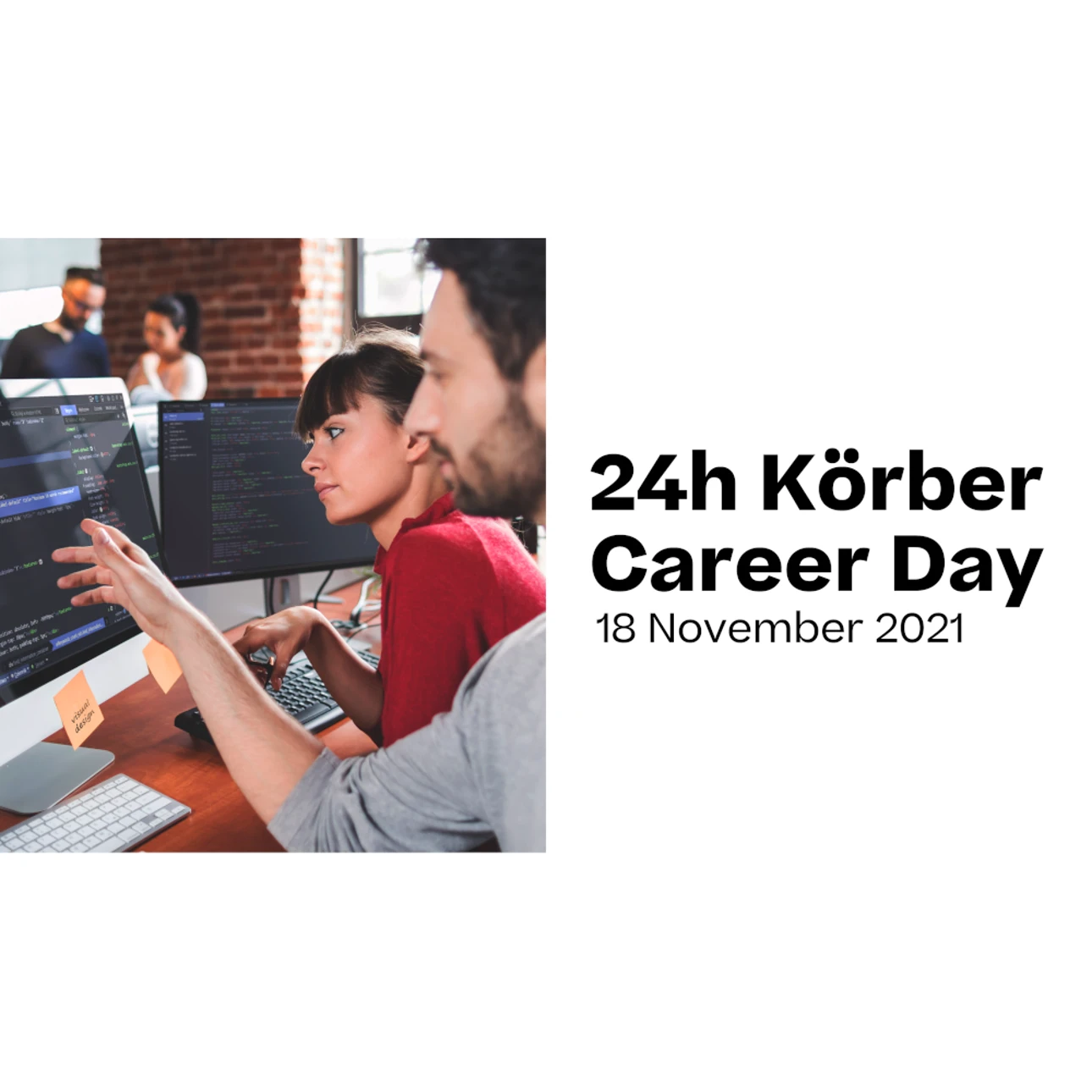 Durante o Career Day da Körber, trainees e estudantes, bem como profissionais experientes, em diferentes partes do mundo, terão a oportunidade de conhecer a Körber. As equipes da Körber de diversas localidades guiarão virtualmente os participantes pelas Áreas de Negócios do Grupo. As sessões sobre os principais tópicos serão repetidas com base nos fuso-horários para permitir que os participantes assistam ao evento completo.
Four time zones, 24 hours, 100 locations and 40 sessions: On November 18, 2021, Körber will host a virtual 24-hour Career Day for the first time. Körber teams at various locations worldwide will provide information about career opportunities in the technology group, answer questions and offer insight to career starters and experienced professionals on its Business Area's Digital, Pharma, Supply Chain, Tissue and Tobacco. The main topics are innovation, entrepreneurship, leadership as well as digitization and venture building.
With around 10,000 employees at more than 100 locations worldwide, the Körber Group considers itself as the 'home for entrepreneurs' – a team of experts who transform entrepreneurial thinking into success for customers and stakeholders. The company provides future technologies for machines and plants, custom-fit software, industrial IoT and digitization solutions. It offers talented people numerous opportunities for a successful career and supports all employees in deploying their skills and achieving their full potential.
Exclusive insights into the company
During Körber Career Day, trainees and students, as well as experienced professionals across several time zones, have the opportunity to get to know Körber. Körber teams from almost all locations will virtually guide participants through the Group's Business Areas. Sessions on key topics will be repeated based on the time zone to allow participants to see the full program.
"Körber is the right employer for all those who are passionate about what they do, who constantly challenge the status quo, who are innovative, and are always looking for the best solutions for our customers. The world's first Körber Career Day is an invitation to everyone who wants to get to know our company, our brand, and our corporate culture. These talented individuals and experienced professionals will help to shape the future of an innovative, market-leading company. The possibilities and international options are numerous, whether you are a trainee or someone from a different industry or educational background," explains Gabriele Fanta, Head of Group Human Resources at Körber.
Technical and management topics – wide range of offerings
Along with a virtual booth, the program also includes panel discussions on the topics of sustainability, entrepreneurship, leadership, and innovation management, as well as live breakout sessions for deeper insight into the sites and exchanges among participants. Participants also have the opportunity to meet the executive board and top management. The 'main stage' of Career Day will be the setting for numerous contributions from the various Körber Business Areas. They show the diversity within the company – both topic-wise and in terms of the various career opportunities. For example, the 'home for entrepreneurs' panel offers insight into the Group's DNA – which blends entrepreneurship, start-up mentality and innovation.
During expert talks, Körber employees will discuss career development opportunities as well as their own experiences. This ranges from impressions as an expat to a possible move to other Business Areas of the Group, as evidence of the breadth of options Körber offers. In live breakout sessions, attendees can talk directly with HR contacts, ask questions, and obtain detailed information about individual areas of responsibility and locations. In addition, there will be special introductory, and training offers around Agile Working, Digital Product Design, and the optimal way to apply for a job. The virtual booth is manned for the entire duration of the event and offers the opportunity for direct exchange with top managers, HR managers and recruiters from individual departments.
Interested parties can find more information and the registration instructions in the following link.