Valmet recently celebrated 60 years of successful business in South America. We talked to Celso Tacla, President of Valmet, South America, to find out more about Valmet's history and strengths in the region, and how the market has developed over the years.
"It was a great feeling celebrating the 60th anniversary, and it feels really good to work for a company that has such strong roots in the South American continent," says Celso Tacla, President of Valmet, South America. "We actually had two celebrations. One was for customers and people in the business, and the other was for our employees. Both went really well, and I think everyone enjoyed them."
Growing with the industry
"As part of the preparations, I did some reading and looked into the history of our company," says Tacla. "Things were really different for the company 60 years ago. Back then, Valmet was producing tractors. In fact, back in 1960, Valmet was one of the first ever companies to produce a tractor in Brazil in their Mogi das Cruzes factory. But you know, it wasn't that big a business at the time. I think they produced just five tractors in the first year!"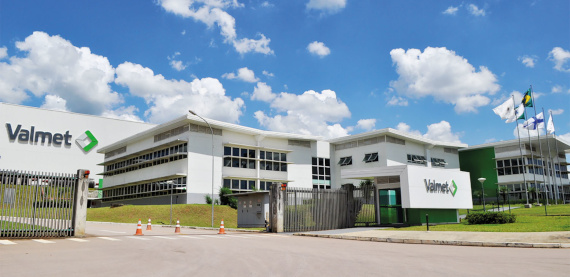 "Valmet started producing and supplying equipment for the pulp and paper industry here in the 1970s, when the industry started to grow. This planted the seeds of the company's development, and we've been part of all the big projects in South America ever since. In the past decade, the focus of the new pulp investments has moved to South America, driven by fast growing plantation wood resources."
People are the secret to our success
"If I had to name the things that have made Valmet successful in South America, I'd say it's our people and their competences, and naturally our great customers," Tacla explains. "Of course, we have leading technology, and in South America, our people are also close to our customers. We really know the market, which means we can serve our customers well. That's the most important thing."
"Valmet's strength lies in our strong process technology competence across the entire pulp and paper sector, including energy solutions. By combining this with leading process automation and expert services, we can offer our customers unique solutions to improve the performance of the mills, and produce pulp and paper more sustainably."
Pulp led the business for many years
"Pulp production has been the main driver for our business in South America. Lately, we've been focusing on the paper business, and we've succeeded in strengthening our position there. We work with the fiber board too," he says. "These days, there's also a focus on sustainability throughout the market. It's one of the big megatrends. For example, Valmet has been working with customers on increasing raw material and energy efficiency, and decreasing the use of water and chemicals in the production of high-quality pulp and paper products. Another trend we're noticing is an increasing need for tissue paper. Hygiene habits have changed due to the pandemic, so a new wave of tissue mills is being installed."
Number one in paper in South America
"Since we increased our focus on paper, we've delivered many projects throughout South America. We're now number one in the paper business here too," Tacla says. "For example, in Chile in 2016, we started up an NTT tissue machine for Forestal y Papelera Concepcion (FPC). In Argentina, we've had several projects. We supplied a double-width DCT 200 machine for Papelera San Andrés de Giles, which started up at the beginning of last year. And in El Salvador, we completed a rebuild for Alas Doradas in 2018 to increase their capacity, improve their press technology and save energy. That was actually our first project in El Salvador, so it was pretty interesting. Here in Brazil, we're working on a project for a state-of-the-art off-machine coater, PC4, for Oji Papéis Especiais. And of course, we've continued to work on projects in the pulp area as well."
Innovating with customers
"At Valmet, we innovate with our customers to respond to needs and market trends. We continuously aim to create solutions for a cleaner and more sustainable world," Tacla says. "For example, when we developed our Continuous Cooking G3™ system, we began by asking customers what they thought of the previous generation of such systems, and what they wanted to change and improve. Our own engineers then gave their ideas and recommendations, and we undertook joint development work with our technology centers to launch the G3. Some of our other recent innovations include microfibrillated cellulose, which can be used to reduce the use of fibers or replace plastics – for example, lignin extraction technology for the Lignoboost plant at Klabin, and technology that enables fossil-free pulp plant operation."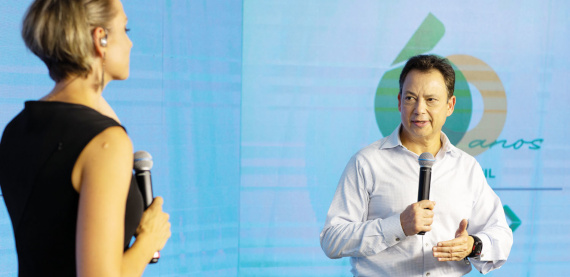 Digitalization and remote support
"Here in South America, we also lead the way in digitalization. Valmet had remote solutions in place long before the pandemic, so when we needed to support customers remotely, we were ready to go. And it's not just remote support. We can do remote engineering, remote inspections and so on. Both Valmet and our customers are very eager to undertake these digital projects, because they're practical and efficient. With our remote services, we can send fewer people to the site and provide remote support from an entire team. We were already using remote connections, but the pandemic reinforced our digitalization culture – we delivered 24 digitalization projects in just six months!"
Looking forward to the next 60 years
"At Valmet we have a long history – more than 200 years overall. I expect Valmet will continue to be a successful company, and that we'll also continue to attract talented people for a long time. It looks like we have a good recipe, but it's not just a recipe. It's who we are. It's what we do, and it's in our roots. We're here to stay and here to grow stronger as a sustainable company. Sustainable for everyone – our shareholders and the people who work with us and for us, and, for a better world," Tacla concludes.
Text Peter Cura
Major new projects
Valmet has several ongoing projects in South America. Overall, Valmet is involved in almost 50 projects on the continent.
Klabin – Puma II Project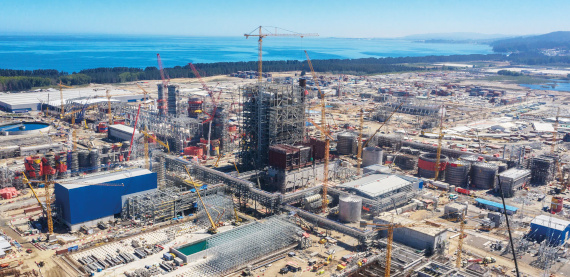 The PM27 machine will produce a Kraftliner called Eukaliner, the world's first liner grade based on 100 percent eucalyptus. Valmet will also deliver the fiberline based on the new Continuous Cooking G3™ system, and a pulp dryer rebuild. The cooking line is the first of its kind, and it's designed to give a high yield with low chemical and energy consumption, and low generation of chives. The most important feature of the G3 cooking plant is that it has more flexibility to accept variations in raw materials.
ARAUCO MAPA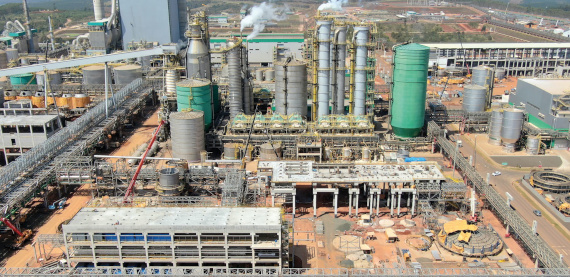 Valmet is helping ARAUCO to modernize and expand their Arauco Mill. When completed, this mill will produce 1.56 million tonnes of high-quality eucalyptus pulp, as well as renewable energy. Valmet is delivering the pulp drying and baling lines, and a recovery boiler and a biomass boiler, which will supply clean and renewable energy to the mill. The drying machine will use the most advanced process controls to automatically predict and adjust the production parameters, and ensure high availability.
Bracell – Project STAR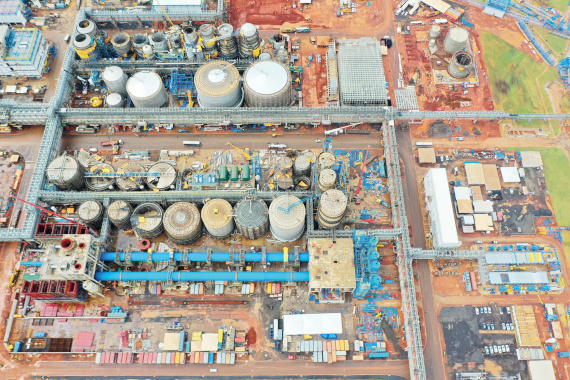 The completed mill will be completely fossil-free. It will be a flexible mill, producing market pulp and dissolving pulp. Valmet will deliver the evaporation plant. Valmet is also delivering a white liquor plant for recausticizing and two lime kilns with biomass gasifiers. These are the first and biggest gasifiers in South America.
LD Celulose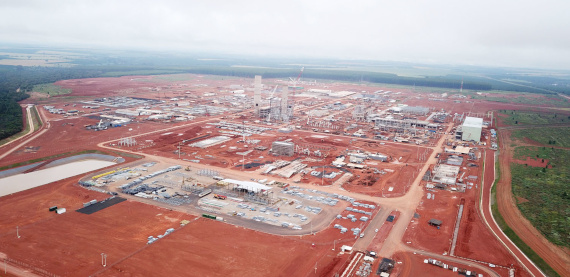 The finished mill will produce 500,000 tonnes of dissolving pulp per year. Valmet is the biggest supplier for this project and will deliver the fiberline, pulp drying and baling lines, a white liquor plant, and the evaporation plant. Valmet is also delivering all the automation for the mill, including the DCS controls and the operating training simulators (OTS) for the whole mill. All the pulp is intended for the production of sustainable textile fibers.