Dec 18, 2020
The green tech start-up company ECOFARIO GmbH is utilizing Valmet's DNA automation system and its new user interface in their completely mobile pilot plant. This makes it quick and easy to demonstrate their new microplastics removal innovation.
ECOFARIO GmbH in Germany has won multiple awards for its innovation, which is a new type of separation utilizing hydrocyclone technology. The water forms a vortex to separate the particles, and the process is simplified with the help of gravitation. The solution can be used in municipal and industrial sewage treatment plants to dramatically reduce microplastics and associated pollutants.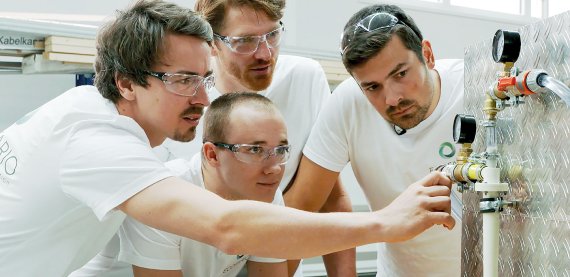 Sebastian Porkert, CEO of ECOFARIO GmbH, the inventor of the technology and founder of the business, explains: "Even when the water is treated in wastewater treatment plants, microplastics are yet to be filtered out. Our innovation filters recognize smaller particles that are not even visible to the human eye. A few conventional filtration methods do exist, but our system offers technical and financial benefits. Best of all, up to 95 percent of the microplastics can be removed in only one single pass."
Valmet DNA User Interface makes testing and experimenting at customer plants easy.
Demonstrations with a mobile plant made easy
Valmet has signed a development, cooperation and service agreement with ECOFARIO GmbH to supply automation for its first industrial pilot plant, which is completely mobile. This makes testing and experimenting at customer plants easy. After initial tests, the pilot plant can be further researched and developed. Since the new user interface can be easily accessed by tablets or mobile phones, it makes it easier for customers to evaluate the pilot plant.
"The automation system start-up went ahead with no surprises. This is a new experience for both parties. It's been fascinating to bring such an innovation to the market. Valmet DNA is web-based and very suitable for this pilot," says Michael Brandt, Lead Engineer for commissioning at Valmet.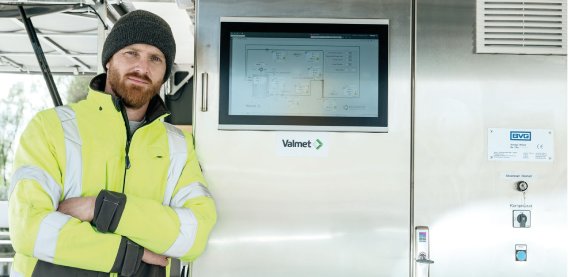 Together toward new industries
The first pilot will help ECOFARIO improve its technology and expand its range of applications to other areas.
"I'm sure we'll have many potential customers with ECOFARIO GmbH in the future. Essentially, every industry where you can find particles in water can use this technology. This includes wastewater plants, industrial plant wastewater, and the oil and automotive industries, to name only a few," says Markus Foigtmannsberger, Valmet's Service Manager for Germany, Switzerland and Benelux.
Porkert agrees. His goal is to make certain all wastewater treatment plants are equipped with this new technology to put an end to the microplastics pollution problem in water.
"Our patented breakthrough technology will positively impact the well-being of global ecosystems. To operate the process efficiently, we decided to base our process automation on Valmet's reliable DNA automation system. That's why Valmet is a key partner for our development process," he concludes.
In the future, ECOFARIO will use Valmet's automation exclusively for all new installations.
Valmet DNA User Interface
Valmet DNA UI is a new web-based user interface for Valmet's DNA distributed control system (DCS). It focuses on making the most meaningful information available to all process automation users according to their roles, regardless of their location.
Key benefits:
Better efficiency and control
Increased situational awareness
Trust in the system and an immediate understanding of what it shows
Cooperation with the plant community
Text Soili Städter