Shutdown services for board and paper machines
We plan, execute, manage and develop maintenance activities according to your needs.
Valmet shutdown management includes delivery planning, coordination and execution of the shutdown project. We offer transparency in both planning and execution phases with cost and schedule management. We also provide safety planning for the whole shutdown process to identify risks and handle resources efficiently.

Benefits of an outsourced shutdown
Transparency in planning and execution phase
Safety planning for the whole shutdown
Improved risk identification and mitigation
Resource efficiency
Cost and schedule management
Faster start-up and revenue generation
Minimized downtime
Maximized safety
Minimized risks

We have extensive experience running mill shutdowns. We execute annually over 100 shutdown around the globe.
Maintenance shutdown planning cycle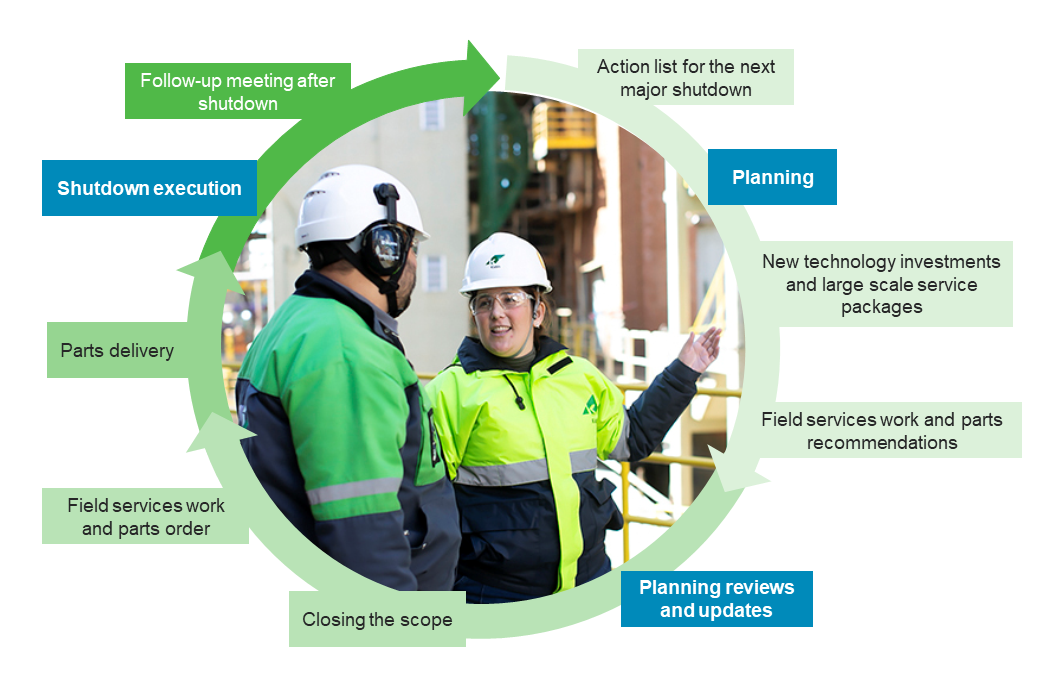 You can concentrate on your business and secure the best possible condition of your critical production equipment. We plan and implement annual/major shutdowns professionally and you avoid cost and schedule overruns.
We have a unified way to serve to ensure repeated high performance through
Working safely
Listening to you
Being responsive and committed
Delivering what has been agreed.