Headbox services for board and paper machines
Valmet provides a wide range of professional headbox maintenance and testing services to get the best out of your headbox. These services make it possible to eliminate web streakiness and jet inaccuracy, to lower the need for slice opening adjustments, and to improve dry weight profiles.

Major benefits by maintaining your headbox

Testing reveals the headbox condition
To determine the correct maintenance actions and to reach the optimum headbox performance, it is necessary to know the exact condition of the headbox. Valmet's in-depth headbox condition tests provide valuable information on the following:
slice opening and dry weight profile control and resetting to zero
control of the jet impingement
headbox functions
changes, deformations and damage in the apron and the slice lip
condition and cleanliness of the flow surfaces.
Comprehensive headbox maintenance services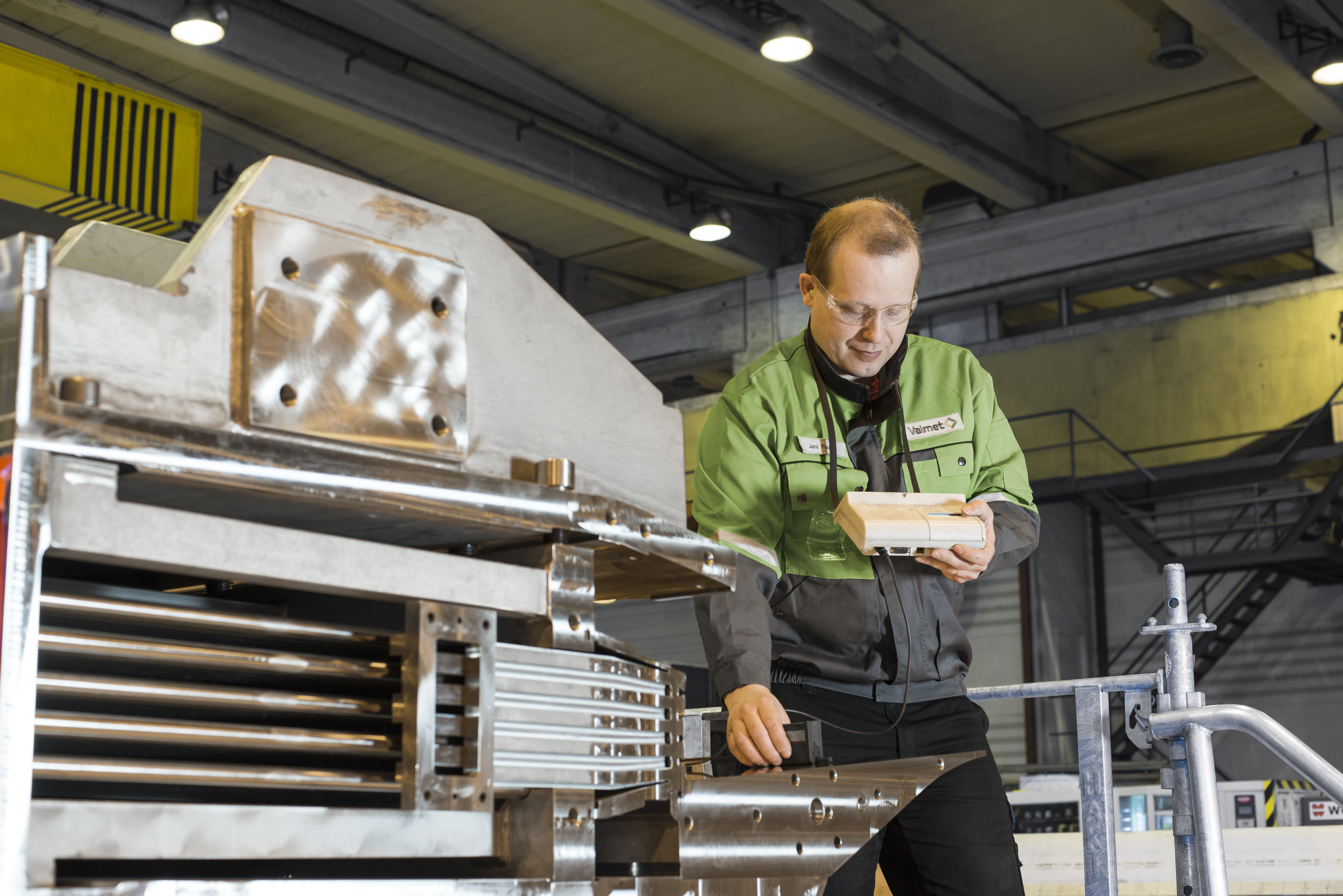 Based on the condition test results, Valmet carries out the needed repairs, maintenance and improvements to enhance your headbox performance. These include repairs of the top slice transfer equipment, changes of parts (e.g. transfer gears, slice lip, seals), MX06 coating, on-site apron repairs/changes and headbox alignment. Upgrades to improve headbox cleanliness or the dry weight profile and orientation profile control are also available.
Yes, I will send an inquiry or a CD dry weight profile image to a Valmet expert for a free analysis >>>
Proactive headbox maintenance the cost-efficient way
How about truly cost-efficient proactive maintenance? Valmet offers a proactive maintenance plan that will allow you to inspect your headbox condition regularly, thoroughly – and independently.
Benefits for the whole production line
Significant raw material savings, higher quality and better runnability can be easily achieved. Often small details make a big difference in the whole production line performance. Are your slice lip adjustments right? Are the dry weight profiles at the optimum level and the flow surfaces clean?
Need to boost your headbox performance?
We offer customized solutions that will improve headbox-related quality properties and headbox performance. What is more, you will achieve savings in energy, materials and maintenance costs.