Chip screening systems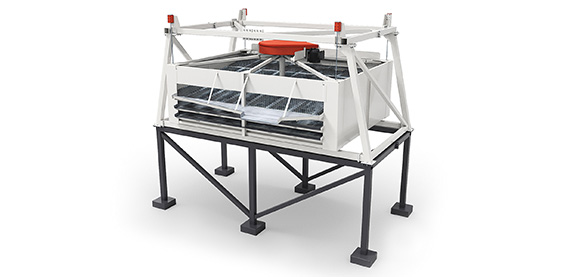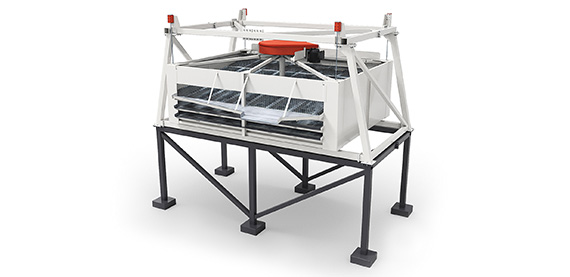 A screening stage is often necessary to achieve the uniform chip size demanded in different processes. Valmet's concept for chip screening includes several screening options, all designed for effective removal of oversize and fine fractions from the chip flow.
Proven and effective chip screening
With more than 500 chip screening systems delivered worldwide there is a screening system for any application. Valmet chip screens are available in several sizes; from a capacity of 250 to 1200 loose m3 per hour. Valmet offers several types of screening equipment and several systems for processing overthick and oversize fractions.


Screening:
Gyratory screening - Valmet Chip Screen type CSE and CSR both have high capacity and combines screening of overs and fines with the same screen. The effective spread-out chute feeds material evenly across the entire width of the screen deck allowing a thinner chip layer. Patented non-plugging design for fine removal.
Thickness screening - A disc screen is used for thickness screening of wood chips. Multiple disc sizes makes chip layer vibrant and screening efficient.
Roll screening - a roll screen is used for fine separation. Efficient fine screening with special roll surface pattern.
Oversize/overthick chip treatment:
Valmet Chip Cutter - Drum chipper with easy access. Uniform chips from oversize chip fractions.
Re-chipper - Disc chipper for special applications when the re-chipped product has to be blown back to a process.
Chip Conditioner - Overthick chip treatment between special patterned rolls. Minimize fine generation.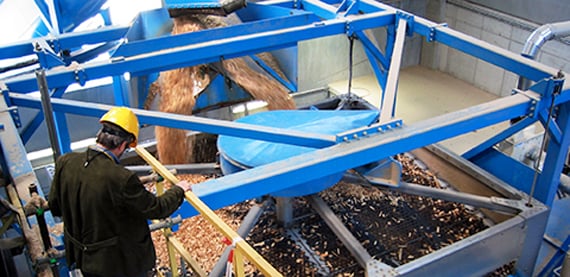 Chip screening - Maintenance and shutdown services
keyboard_arrow_leftBACK
{{currentHeading}}
keyboard_arrow_right
{{productForm.Name}} {{"("+productForm.Size+")"}}
| | | NAME | TYPE | LANGUAGE | FILE | |
| --- | --- | --- | --- | --- | --- | --- |
| | {{file.MaterialIcon}} | {{file.Title}} | {{file.MaterialType}} | {{lang(file.Language)}} | get_app{{file.ContentSize === 0 || file.Title == null ? "" : filterSize(file.ContentSize) + " MB"}} | |