Aug 12, 2021
Winder capacity was becoming a production bottleneck for Metsä Board Simpele. With Valmet's Fast Slitter Positioning System, the mill was able to minimize the winder downtime caused by slitter positioning during the trim changes and increase winder capacity.
Metsä Board Simpele is always looking for ways to increase the production efficiency of its board line. Recently, the growth of food packaging in particular has meant ever-increasing demand for the mill's folding boxboard, which is approved for direct food contact.
"We noticed our current slitter positioning system was causing excessive winder downtime and thus limiting winder capacity. We were convinced by Valmet's solution, which seemed technically strong and reliable. We were completely satisfied with the planning, preparations and installation. Together, Valmet's and Metsä's skilled and committed teams were able to start and optimize the system during our annual shutdown," says Tuomas Hanski, Operating Manager at BM3, Metsä Board Simpele.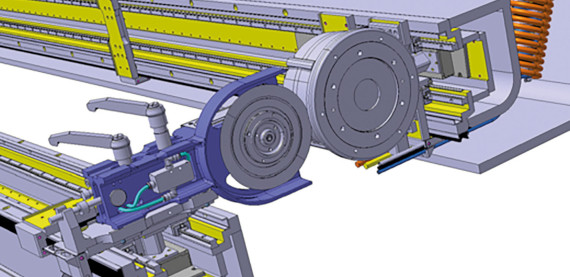 Automated slitter positioning takes only five seconds
Valmet Fast Slitter Positioning System is a remarkably faster slitter positioning system for winders. Whereas manual positioning takes 180 seconds, and conventional automatic positioning takes 60 seconds, positioning with the Fast Slitter Positioning System takes only five seconds.
I think it's the good team spirit and proactive maintenance culture that make the real difference.
"Each slitter carriage has a linear motor for positioning and a linear sensor for measuring its position. This allows each slitter, top and bottom, to be positioned separately and independently, resulting in significantly faster slitter positioning and winder start-up. The significantly shorter positioning time especially benefits paper and board production lines with a lot of daily trim changes – and Metsä Board Simpele is a good example, with their approximately 100 slitter position changes every day," explains Jukka Laupiainen, Valmet's Senior Product Sales Manager, Winders.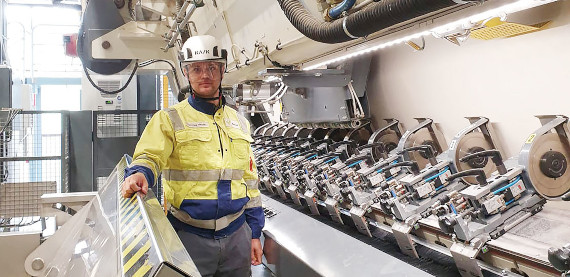 As the edge slitters can be transferred to the next target position while the web is still moving, the operator does not need to go to the winder to tear edge trim ribbons by hand. And this hasn't gone unnoticed at Metsä Board Simpele.
"Our operators' working conditions and safety have been improved, because they don't need to move back and forth between the winder and the control room," says Hanski.
Cooperation makes the difference
Valmet and Metsä Board Simpele have worked ceaselessly to develop the winder's performance through a Maintenance Agreement established five years ago.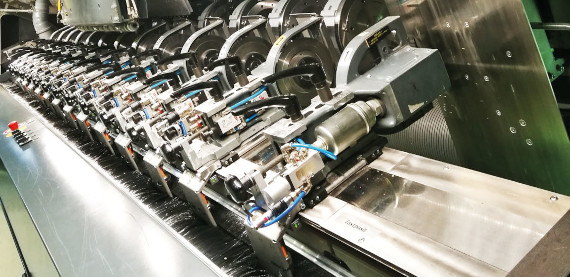 Hanski is extremely satisfied with the performance and reliability of the slitter positioning system, but suggests it is only the tip of the iceberg.
"The technical solutions and maintenance services Valmet offers are one thing, but the seamless cooperation we've built over the years is even more important. I appreciate the good team spirit and proactive maintenance culture. I think that's what makes the real difference," he says.
Text Marianne Valta
Photos Metsä Board