Technological integration and commercial streamlining. Pillars of the new Körber ecosystem to the benefit of customers.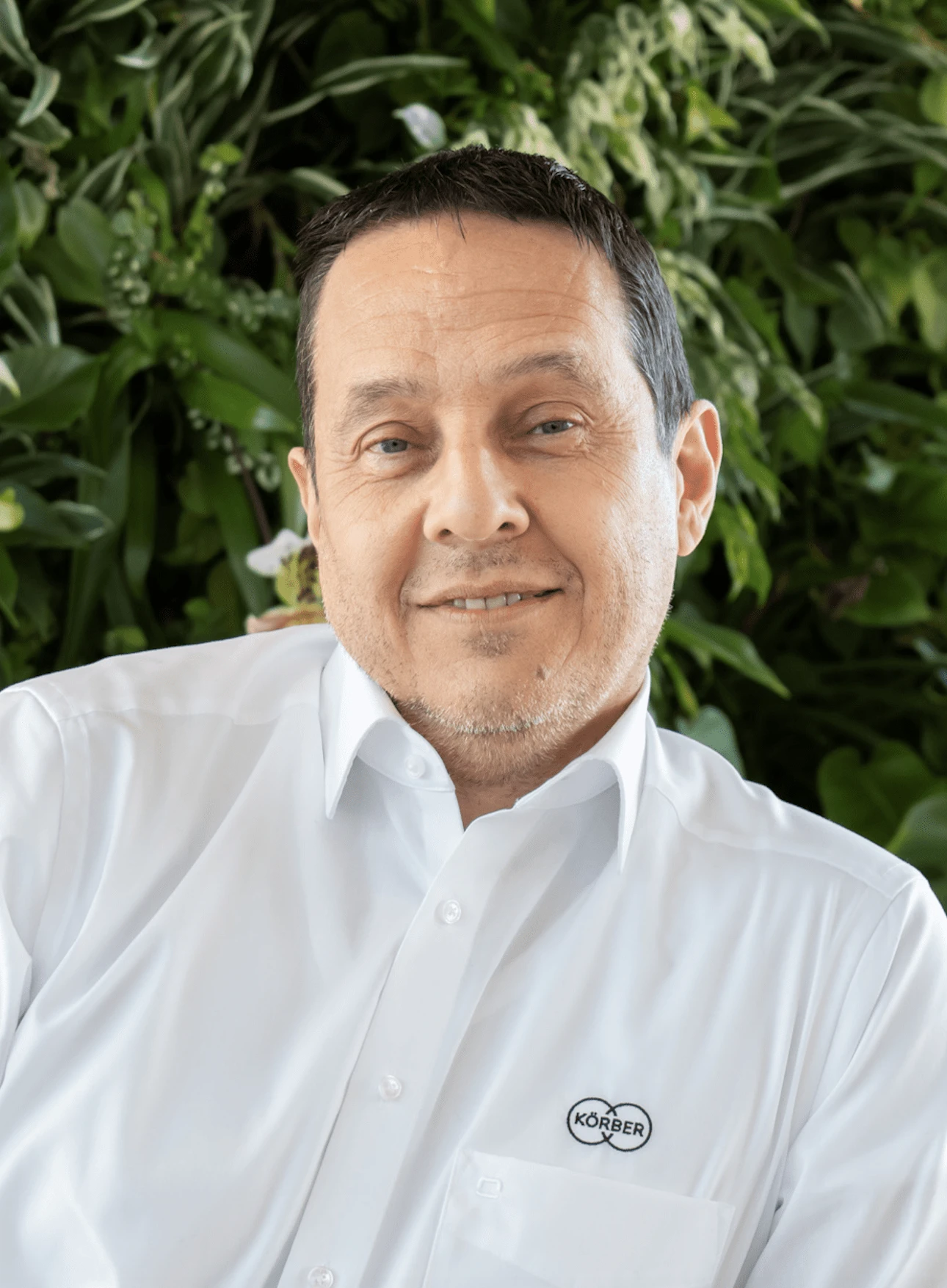 Thanks to an innovative approach, technologies developed by the Körber Group as well as by highly qualified external partners are integrated into a single solution embracing the entire value chain.
With its proven experience in the Tissue sector and cutting-edge research and development capabilities, Körber Business Area Tissue is transitioning from being a machinery supplier to becoming a strategic partner providing technologically advanced and integrated solutions through the Körber ecosystem.
That is a revolutionary market approach. The technologies involved in the entire tissue converting process are now integrated into a single solution, from raw paper to finished product, up to distribution logistics.
In the Körber ecosystem all the machines making up the production line, from parent reel unwinding to palletization, including those developed by companies external to the Körber Group, are connected to each other and controlled by Sam Flow, a dedicated piece of software that continually monitors the process and is capable of self-adjusting the main production parameters to deliver the maximum production efficiency possible given the desired characteristics of the finished products.
This "one-stop-shop" concept adopted by Körber Business Area Tissue aims to simplify the tissue converting and packaging practices, even from a commercial perspective, with a single contact point offering customers a wide range of benefits - from the best technology solution based on the specific market requirements, to full support in defining the optimal line layout by minimizing industrial footprint. This translates into significant savings not only in terms of production time and costs but also in purchasing efficiencies – multiple agreements with various parties are now replaced by a single commercial contract with unified clauses addressing the entire scope of supply.
"The Körber ecosystem represents a significant turning point for Tissue market. This is a new concept of partnership with a strategic long-term view over investments and the adoption of breakthrough technologies to enable our customers to capture new growth opportunities." comments, Simone Barsanti, Strategy and M&A Director.
The Körber ecosystem will be presented next June at iT's Tissue 2022, and during the days of the event, it will be possible to view a impressive example of how the individual machines dialogue with each other to obtain the maximum production efficiency possible. In particular, Körber will present the new Perini Vega S8 lines for converting large diameter rolls typical of both "away-from-home" and consumer products, MTC ITF Change for interfolded products featuring an easy cut-off format change, which is possible by simply replacing the drawer containing the folding rolls, and Casmatic Zephyrus for packaging roll and folded products with recycled cardboard boxes also in mixed format - a sustainable concept dedicated to the e-commerce channel, and the PA15 solution for innovative, fast and flexible palletizing.