Aug 22, 2022
Valmet and Metsä Group celebrated the official inauguration of 3D fiber product pilot plant in Äänekoski, Finland on August 22, 2022. The investment project was decided in fall 2020 and the operations at the pilot plant began in May 2022. The pilot plant was inaugurated by Petri Honkonen, Minister of Science and Culture, Ilkka Hämälä, President and CEO of Metsä Group and Pasi Laine, President and CEO of Valmet.
"Valmet wants to continuously develop new innovations to speed up the green transition. In the 3D fiber product, together with Metsä Group, we have combined our expertise seamlessly, and it is a pleasure to continue this significant development work together in the pilot plant that is now being inaugurated"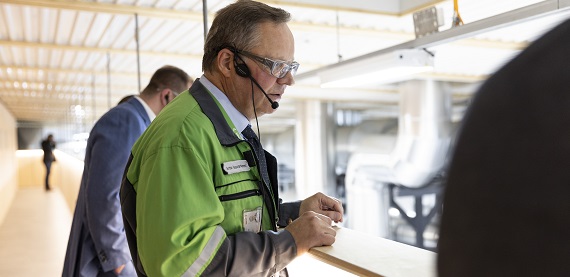 The joint venture between Valmet and Metsä Group's innovation company Metsä Spring is tackling global environmental challenges by creating sustainable solutions for the world's packaging needs. The novel molded fiber products are manufactured of wood fiber from the northern woods and are a great option for replacing plastic. Since the demand for molded fiber products is growing fast, this new technology offers Valmet a great opportunity to enter a new market with molded fiber technology, Valmet 3D Fiber.
The molded fiber technology enables the pulp to be directly pressed into three-dimensional forms and to be shaped into biodegradable and recyclable products such as plates and other food packaging. The manufacturing process can be easily tailored to different purposes and products due to the production line's modular concept. This enables the production of lightweight and easy-to-transport products with a smaller environmental footprint. As with other Valmet offering, also Valmet 3D Fiber aims to bring new process solutions to compete with the current technology available.