Dec 12, 2019
Uni Viridas delivers fuel and sells heat and electricity from their biomass power plant in Babina Greda, Croatia. Everything else is looked after by Valmet. This successful cooperation was continued with the operation and maintenance contract's extension in early 2019.
Outsourcing operation and maintenance of a mill or plant can be a win-win solution. This is the case for Babina Greda's biomass powerplant, which was engineered and built by Valmet. When it comes to scope, the agreement represents the first of its kind in Valmet's history and has proven successful for both parties.
"Outsourcing operation and maintenance are a smart step in maximizing the benefit-cost ratio, considering we're an investment group (Unit Group) with a large portfolio of power generation assets. They significantly decrease the workload for an investment company, and the plant can benefit from the good relations between Valmet and its suppliers. Also, the operation and maintenance guarantees provided by Valmet are important to us," says Alkin Yaman, General Manager of Uni Viridas.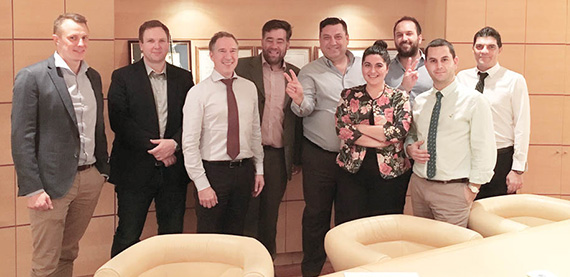 Successful outsourcing
The Babina Greda power plant was built by Valmet in 2015. The scope of delivery included civil works, buildings, fuel handling equipment, a turbine and generator, and a water treatment system. In 2015, Valmet began to operate and maintain the plant on behalf of the customer – for the first time ever to such an extensive scope. The agreement was extended by 10 years at the beginning of 2019.
"Our journey with Valmet started well before the operation of the power plant, during the EPC implementation period. All the people we met at Valmet shared a strong company culture, proven expertise and good communication skills. Once these are in place, there's a very strong chance of success, and this is what we've experienced when we've worked with Valmet," says Yaman.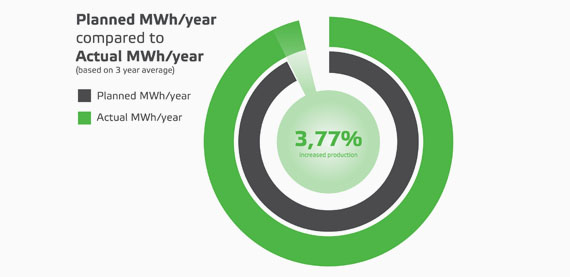 Top-notch technology
Suncica Lalic is a Croatian entrepreneur and a board member of Uni Viridas. She saw the building of the Babina Greda plant as a very good investment opportunity.
"The investment has turned out well. The power plant performs wonderfully because of the project's excellent execution. It has proved to be perfectly constructed and designed. We're very proud of Babina Greda," says Lalic.
"The equipment and technology are top-notch! Compared to other investments in the region with different solutions, we strongly believe that our plant is among the best performing," says Yaman.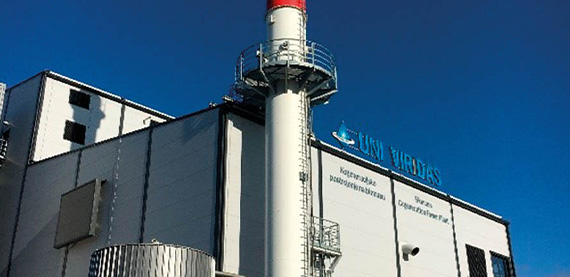 All-in-one – operation and maintenance
Uni Viridas had several options before they decided to outsource the operation and maintenance to Valmet for 10 more years.
"Valmet built the plant, so they're very familiar with the equipment and technology. It's logical that they operate and maintain it. The Babina Greda power plant is extremely reliable, and we've experienced exceptional cooperation and flexibility from Valmet. They have great concern for the customer," says Lalic.
"Valmet's performance in the last 3 years makes continuing cooperation for the next 10 years logical."
A successful shared journey
This is the first time Valmet has taken full responsibility for a plant's everyday operation. Markus Bolhàr-Nordenkampf, Director Energy Sales and Services at Valmet, gives his view on outsourcing:
"It's been a journey into uncharted waters. We've seen complete outsourcing as an interesting possibility, which has along with this project become reality. The cooperation with Uni Viridas has been excellent, and it's a win-win solution, because we can maximize the plant's performance until 2029."
TEXT Kristofer Sjöblom
Article published in Forward magazine 3/2019.