Spare and process parts for white liquor plants
Valmet's spare parts services for White liquor plant provide access to our high quality parts, reliable and convenient buying processes and personal services.
Reliability conveniently. Valmet Spare Parts.
With the widest scope of reliable OEM-parts for Valmet machinery and approved replacement parts, we aim at easy purchasing and prompt deliveries. Valmet provides reliable purchasing of spare and wear parts with order tracking possibility and direct support with our experts in troubleshooting situations.
Valmet offers spare parts, and spare parts packages for effective inventory and material management in pulp making. High availability of spare parts is essential in proactive shutdown planning and optimizing inventory, with the benefit of lowering the risk for part failures and reducing net working capital.

Benefits of choosing Valmet as your spare parts supplier:
Valmet is your one-stop shop - we supply all the parts for all your needs
Upgraded substitute parts and retrofits with the latest technology from Valmet and it's various predecessor
Shutdown planning support and services including spare part kits
Technical support and maintenance
eStore - online spare parts services for woodhandling
eStore provides an easy, rapid way to contact Valmet's local spare parts specialists. All the major market areas have customer service supervisors dedicated to helping the online parts customers.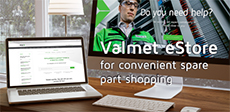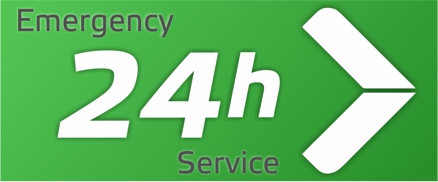 24/7 Support in emergency situations
Our 24-hour service helps you every day of the year and ensures that critical parts for your machine or specialists' support are always within reach.
Process parts
A doctor blade manufactured of solid tungsten carbide doctor blades provides the blade with a long lifetime and thereby the precoat (the lime cake remaining on the drum) can be kept constantly open and under control. High quality and perfect fit ensures long service life and easy installation
Read more about tungsten carbide doctor blades >>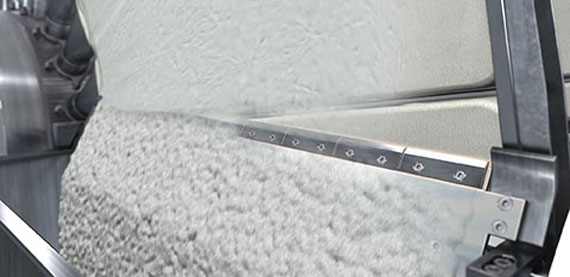 Benefits of choosing Valmet as a consumables supplier
Extended shutdown cycles
Maximized production
Comprehensive technical support
Lowest life cycle costs and reliable product performance
Energy and raw material savings
Quality improvements
Lower capital and order handling costs

keyboard_arrow_leftBACK
{{currentHeading}}
keyboard_arrow_right
{{productForm.Name}} {{"("+productForm.Size+")"}}
| | | NAME | TYPE | LANGUAGE | FILE | |
| --- | --- | --- | --- | --- | --- | --- |
| | {{file.MaterialIcon}} | {{file.Title}} | {{file.MaterialType}} | {{lang(file.Language)}} | get_app{{file.ContentSize === 0 || file.Title == null ? "" : filterSize(file.ContentSize) + " MB"}} | |