Valmet Lime Kiln Optimizer
Better quality of reburned lime and decreased emissions
Features
Fuzzy logic controls detect process changes and adjust mud filter speed, dry solids and excess oxygen level to maintain stable reburned lime quality. Residual carbonate analysis combined with fuzzy control algorithms is used in fuel flow control to optimize specific energy consumption of the process.
Benefits
Lower resid. CaCO3 level
Lower std of residual CaCO3
Lower std of excess O2
Lower specific energy consumption
Higher product rate
Customer success stories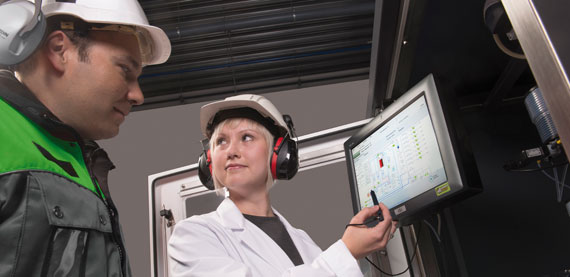 The Valmet Recovery Liquor Analyzer (Valmet Alkali R) provides tools to improve recovery boiler reduction performance with its unique on-line reduction degree measurement.
Valmet Furnace Imaging System provides superior online visibility and temperature analysis. The system is able to see through obscuring dust and gas to depths of 24 meters, allowing monitoring of developments anywhere in the combustion chamber.
Valmet Acoustic Pyrometer is a non-contact measurement device that obtains highly accurate instantaneous flue gas temperature data in any area of the boiler.