Valmet's automation solutions for hydro power plants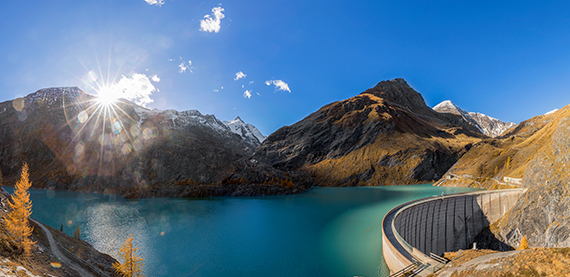 A complete solution for hydropower plant automation is one of Valmet's main offerings.
Based on the flagship Valmet DNA automation system, this solution includes the distributed control system, turbine controller, vibration monitoring tools, information management applications, as well as the capability of integrating all these into a single system. Valmet DNA provides one system for all that a hydropower plant needs.
The advanced engineering tools of Valmet DNA control solutions provide a complete and extensive view into all power plant processes. With Valmet DNA, operators get a convenient and easy-to-use control solution to optimize measurable plant performance. This enables sustainable, safe energy production at all times.
The main benefits of the Valmet DNA automation system include improved energy and operational efficiency, and reduced shutdowns with considerably increased power plant reliability.
Backed by years of experience in the hydropower plant business, Valmet offers expert team support for all hydropower plant automation projects.

For more information, please contact:
Rupert Kerschbaum
+ 43 6648294066
rupert.kerschbaum(at)valmet.com