Spare and process parts for chemical recovery
Ease of purchase, reliable and prompt logistics and information sharing are all key requirements for efficient management of spare parts. Valmet helps ensure reliable production and trouble-free maintenance of production lines, while minimizing maintenance costs.
Reliability conveniently. Valmet Spare Parts.
An inherent part of our mission is keeping your plant running, which is why our Spare Parts Service ensures your plant's availability by delivering the needed spares on time for planned outages or quickly on demand for emergency outages.
The Valmet daily spares concept includes a full range of engineered parts by Valmet, upgraded retrofit parts, as well as replacement and commercial parts. Valmet spare parts, such as Smelt Spout are quickly and easily available around the globe as the result of dedicated production, information, sourcing and logistics network.
Using Valmet's proactive shutdown planning service helps customers to plan, maintain and optimize spare part deliveries, and minimizes the risk for delays at the annual shutdown.

Benefits with our spare parts service

Valmet is your one-stop shop - we supply all the parts for all your needs
Upgraded substitute parts and retrofits with the latest technology from Valmet and it's various predecessor
Shutdown planning support and services including spare part kits
Technical support and maintenance
Easy access to local service and support

Read about energy spare parts >>
Download the services for chemical recovery and pulp mill power plants >>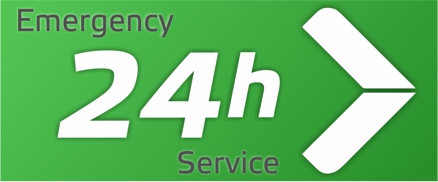 24/7 Support in emergency situations
Our 24-hour service helps you every day of the year and ensures that critical parts for your machine or specialists' support are always within reach.