Valmet Recovery Boiler Leak Detector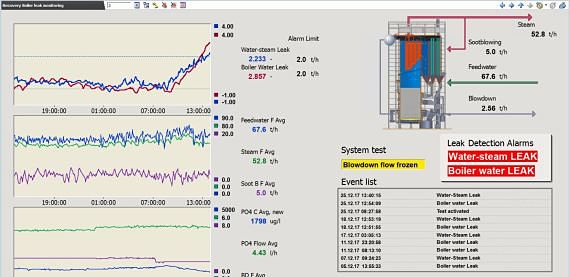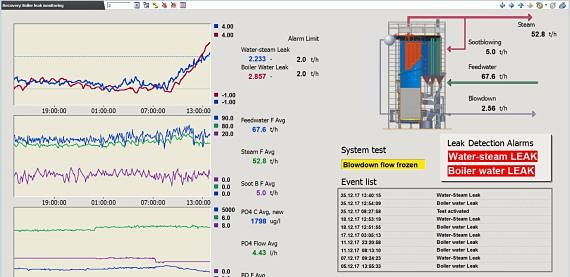 Valmet Recovery Boiler Leak Detector is a predictive diagnostics tool for detecting recovery boiler leaks. This innovative diagnostics application with advanced calculations enables boiler owners to detect even the smallest tube leaks in an unprecedented way.
Features
Typically recognizes a 0.25–0.50% difference between the feedwater and the steam in the feedwater flow
Identifies critical leaks
Separates critical leaks from non-critical leaks
Combines advanced mass and chemical balance calculations
Chemical balance is typically calculated using phosphate as a tracer
No unnecessary alarms due to changes in load as boiler load swings are taken into account
Part of the Valmet Recovery Boiler Optimizer product portfolio
Can be implemented on any DCS.
Benefits
Improved boiler safety
Reduced damage risks
High accuracy