Valmet IQ for printing and writing papers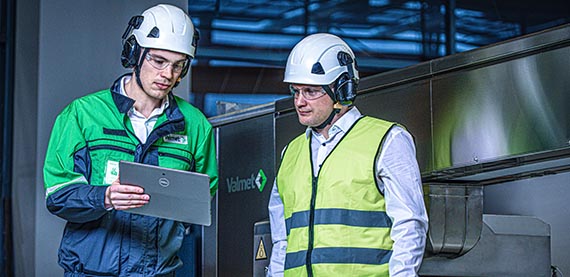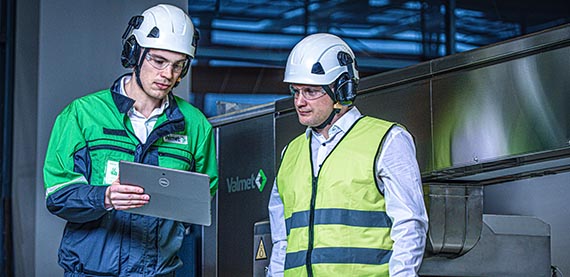 With the decline in demand of printing grades, the business of the paper producer is becoming more and more challenging. Breaks, startups and grade changes are crucial in maximizing paper machine profitability. Only those producers who can achieve both low costs and superb quality can expect to survive. Valmet has many solutions that help achieve all these goals.
Paper operations will greatly benefit from IQ Coat Weight, a patented and unique direct coat weight sensor for measuring CaCO3, clay or latex-based coatings. The measurement technology requires only one sensor for each coating and being single-sided is ideal in space-restricted locations. A direct percent moisture measurement is also available.
Paper structure and surface measurements with the Valmet IQ Surface Measurement make it possible to predict the printability of papers while still on the paper machine. One of the key measures of rotogravure print quality is the percentage of missing dots, which is closely related to the topography of the sheet. IQ Surface continuously measures paper surface topography from the moving web to reliably predict printability and provide real-time information for process control and troubleshooting.
Only benefits that can be sustained and improved are worth the investment. Valmet recognizes this fact by providing many programs for training, service, support and performance maintenance and improvement.
| | |
| --- | --- |
| | Valmet IQ Scanners with a complete selection of sensors for weight, moisture, caliper, color and surface properties for fast and accurate profile measurements and controls |
Contacting IQ Web Caliper Measurement or non-pinching IQ Optical Caliper Measurement provide input to CD controls for better reel build
Valmet IQ Steam Profiler for incremental drying and better moisture profiles for maximizing moisture content and energy savings
Valmet IQ Moisturizer for optimal moisture profiles
| | |
| --- | --- |
| Valmet IQ Induction Profiler for fast correction of caliper profile and excellent runnability | |
Valmet IQ sensors, IQ MD Optimizer and Valmet RM3 optimize ash content for cost and runnability
When both IQ Moisturizer and IQ Steam Profiler are present, the multivariable IQ CD Controls package will coordinate the control of both profilers to maximize control coordination between steam usage and water addition