Integrated Operations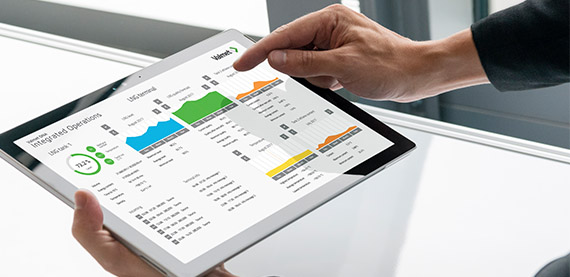 Responding to customers needs, Valmet developed Valmet DNA Integrated Operations, comprehensive software that combines, controls and monitors information for all parties.
Valmet DNA Integrated Operations is designed to connect all product data usefully, the innovative tool presents everything needed to control the small-scale LNG supply chain simply and effectively. The same application can be used also for other industries, for instance such as biogas.
Valmet's software bundles all the data and shares it selectively with the right people, communication between parties in the supply chain is easy without data overload.


If you need more information, please turn to our experts:
Concerning renewable fuels/biogas offering: Anna Sydänmaa, anna.sydanmaa at valmet.com
Concerning LNG offering: Mikko Haapaniemi, mikko.haapaniemi at valmet.com