Hydrolysis for biomass refinement.The flexible BioTrac system at Valmet's research and development center in Sundsvall, Sweden.
Hydrolysis is often the first step in refining biomass further
Many companies that use fossil fuels in their production are today seeking bio-based alternatives. Their goal is to become carbon-neutral and reduce carbon dioxide emissions. Valmet has the right equipment and extensive experience in handling biomass produced from non-wood fiber. In other words, Valmet is a reliable partner on the path towards achieving this goal.
A flexible system
Valmet has installed a new pilot plant at its R&D center in Sundsvall, Sweden that focuses on process optimization and testing raw materials based on biomaterials. Many of Valmet's customers visit the plant to test Valmet's technology for their own ideas and processes. The BioTrac system for hydrolysis of biomass is flexible in terms of both raw material and process. It can easily be adapted to the desired end product. Further refinement can range from producing bioethanol to bio-based chemicals and biomaterials, such as bioplastics. Or it may be biocoal to replace fossil coal as an energy source in heat and power generation.
Some kind of hydrolysis is often the first step in a biorefinery, and one that has to be carried out regardless of the subsequent process. The layout of the system varies by application area, but often consists of either one or two reactors, although more may be used if required. It can also be supplemented by solid-liquid separation to extract hydrolyzates from solid biomass.
High availability and security
When dealing with high temperatures and high pressure, it is extremely important to reduce risks to improve security. BioTrac is designed for safe operation. Continuously feeding biomass into a pressurized reactor requires well-thought-out solutions – one of the strengths of this system. In the BioTrac system, the biomass is pre-compressed to accomplish a steady feed into the reactor while improving the safety and providing high availability.
Continuous development
"The BioTrac system can easily handle a variety of biomass types, and we can closely monitor what is happening in various processes. This pilot plant gives us the opportunity to continue developing our technology," says Olof Melander, manager of Valmet's Fiber Technology Center. Valmet has invested heavily in developing equipment and technology for the expanding biorefinery market. The number of patents in the field has increased, and solutions are plentiful.
Several good examples
Valmet today has a number of references, having sold ten hydrolysis systems since the 1990s. One of the most recent sales was to the Bioprocess Pilot Facility in the Netherlands.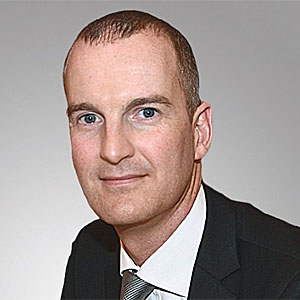 "We are very pleased with the performance of Valmet's pretreatment system", says Dr. Markus Rarbach of Clariant.
Another example is the Swiss specialty chemicals company Clariant, which inaugurated Germany's largest second-generation bioethanol plant in July 2012. The cellulosic ethanol produced by Clariant reduces CO2 emissions by 95% compared to fossil fuels, and it does not interfere with food or feed production. The raw material is agricultural residue such as wheat straw or corn stover.
"We are very pleased with the performance of Valmet's pretreatment system. The integration into our sunliquid process set-up works very well, and the pretreated material demonstrates good properties in downstream process steps," says Dr. Markus Rarbach, the head of Clariant's Start-up Business Project Biofuels & Derivatives.
Collaboration is key
Valmet sells both pilot and commercial-scale plants. Some buyers will use the equipment to carry out their own further research, while others will produce bio-based fuels or chemicals. "The technology Valmet is marketing today is based on technology originally developed for the pulp and paper industry – an area where we have extensive experience. This experience combined with the excellent cooperation we have with our customers have been very valuable in developing the equipment we have today," says Rickard Andersson, vice president of Biotech and Environment Systems at Valmet.
The range of applications is wide for BioTrac, but the goal is the same: carbon dioxide emissions must be reduced while retaining profitability. This goal can only be achieved through collaboration; together we will find the best road to a fossil-free future.
About hydrolysis
Hydrolysis is a chemical process that, under elevated temperature and pressure, makes cellulose and hemicellulose available to be split into different sugars and lignin in subsequent processes. The lignin is obtained as a solid residue. Both sugars and lignin can then be further refined.